EverlyWell COVID-19 Test Kit Expiration Dates Extended
Posted December 24, 2021 at 4:25 am by Tim Dustrude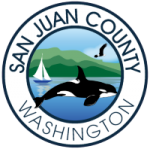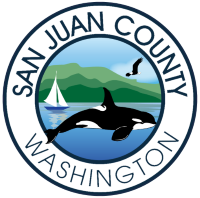 San Juan Coun­ty Health & Com­mu­ni­ty Ser­vices and com­mu­ni­ty part­ners dis­trib­uted sev­er­al thou­sand Ever­ly­Well COVID-19 Home test kits over the last week. Some of these test kits had an expi­ra­tion date of Decem­ber 21, 2021. We were informed that the expi­ra­tion dates for these test kits have been extend­ed for one year beyond the print­ed expi­ra­tion date on the box. You may now use the test kit any­time for up to one year after the expi­ra­tion date print­ed on the box.
There is no offi­cial word on exten­sion of expi­ra­tion dates for the kits expir­ing in 2022 yet.
All the kits we had avail­able for this effort have been hand­ed out. If you weren't able to get your hands on one dur­ing the give­away last week try obtain­ing home test kits online from region­al phar­ma­cies. We are also work­ing to obtain addi­tion­al test kits to dis­trib­ute to the pub­lic and will announce more details when available.
At home test­ing kits are a great tool to use pri­or to gath­er­ing with oth­ers out­side your house­hold, test­ing your­self if you have symp­toms, or after you had an expo­sure to some­one who is ill.
You can support the San Juan Update by doing business with our loyal advertisers, and by making a one-time contribution or a recurring donation.