Water Leak Found and Stopped at 660 Spring Street
Posted December 31, 2021 at 4:54 pm by Tim Dustrude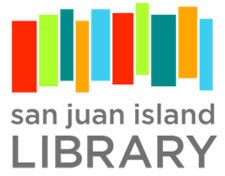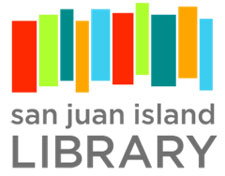 Edi­tor's Note, Jan. 2, 2022 — We may not be out of the woods just yet — see this mes­sage from Dun­can Wil­son on San Juan Islander.
(Fri­day Har­bor, WA) – Decem­ber 31, 2021 – The San Juan Island Library Dis­trict was noti­fied by the Town of a major leak at the for­mer Life Care Cen­ter in the ear­ly evening of Decem­ber 30th and worked with the Fire Depart­ment and Town to ensure that the emer­gency sprin­kler sys­tem was shut down to stop any fur­ther leak­age. The main water sup­ply to the prop­er­ty had pre­vi­ous­ly been shut off on Decem­ber 24th, but the emer­gency fire sup­pres­sion sys­tem is con­nect­ed direct­ly to the water main.
The Dis­trict main­tains a pres­ence at the build­ing five days per week, and the care­tak­er was onsite through mid­day on Wednes­day, Decem­ber 29th. At that time, there was no prob­lem not­ed. Thus, the fire sup­pres­sion pipes froze and burst some­time overnight on Decem­ber 29th and the leak occurred between then and the after­noon of the 30th when neigh­bors heard alarms. At that time, the Dis­trict worked with the Town, Fire Depart­ment, and OPALCO to stop the leak and ren­der the build­ing safe.
There has been dam­age to the build­ing from the water leak­age. The Dis­trict is assess­ing its extent and will be tak­ing action to keep the build­ing safe and secure. The plan is still to replace the exist­ing build­ing with a struc­ture which meets cur­rent con­struc­tion code and which is suit­able for a com­mu­ni­ty library, after a plan­ning and fund­ing process which will begin in 2022.
The Dis­trict thanks Town, Fire Depart­ment, and OPALCO teams for their fast response to yesterday's event. There will be a report with fur­ther details at the District's upcom­ing board meet­ing on Jan­u­ary 11th at 3pm, after exam­i­na­tion by qual­i­fied contractors.
You can support the San Juan Update by doing business with our loyal advertisers, and by making a one-time contribution or a recurring donation.