Wildlife Tip from Wolf Hollow
Posted December 8, 2021 at 9:03 am by Tim Dustrude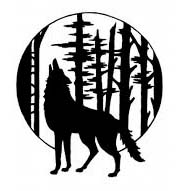 If you would pre­fer not to have an otter fam­i­ly under your house or a rac­coon fam­i­ly in your attic this spring, now is a good time to do some pre­ven­tive main­te­nance. Look around the out­side of your house. Are there holes beneath the skirt­ing or loose cov­ers on vents that would allow crit­ters easy access?
Moth­er otters start prospect­ing for a good den spot ear­ly in win­ter, long before we're even think­ing about spring. Spaces under build­ings often pro­vide the ide­al dry, dark, qui­et con­di­tions she is look­ing for, so before you know it, you could have house guests. Main­te­nance work done now can save you, and the wildlife, a lot of trou­ble and heartache later.
Click here for more Hol­low Happenings
You can support the San Juan Update by doing business with our loyal advertisers, and by making a one-time contribution or a recurring donation.