Wildlife Tip from Wolf Hollow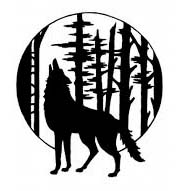 If you would prefer not to have an otter family under your house or a raccoon family in your attic this spring, now is a good time to do some preventive maintenance. Look around the outside of your house. Are there holes beneath the skirting or loose covers on vents that would allow critters easy access?
Mother otters start prospecting for a good den spot early in winter, long before we're even thinking about spring. Spaces under buildings often provide the ideal dry, dark, quiet conditions she is looking for, so before you know it, you could have house guests. Maintenance work done now can save you, and the wildlife, a lot of trouble and heartache later.