Winter Message from the Town
Posted December 28, 2021 at 11:44 am by Tim Dustrude
To Town Water Customers: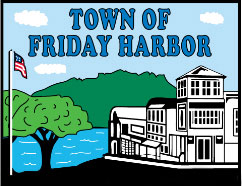 The recent cold snap has caused pipes to freeze in hous­es and build­ings that have nev­er had that issue before. Due to increased water usage, we know there are more leaks in the sys­tem. We ask every­one to check their hous­es, inside and out, to make sure they don't have burst pipes that could sig­nif­i­cant­ly increase your water bill and cause exten­sive dam­age to your house.
Please make sure to walk around your house and check all hose bibs. If you have a back­flow pre­ven­tion device, check on that as well. Vaca­tion and rental prop­er­ties are the most sus­cep­ti­ble and won't be dis­cov­ered until meters are read mid-month.
Check your prop­er­ty imme­di­ate­ly and again when the tem­per­a­tures increase as frozen pipes will start leak­ing when thawed.
You can support the San Juan Update by doing business with our loyal advertisers, and by making a one-time contribution or a recurring donation.