86 new COVID cases on San Juan Island
Posted January 29, 2022 at 9:48 am by Jeff Arnim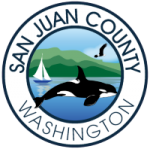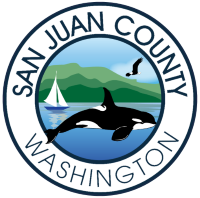 The San Juan Coun­ty Depart­ment of Emer­gency Man­age­ment reports 86 con­firmed or prob­a­ble new COVID cas­es on San Juan Island since Jan. 21. The Coun­ty also reports 22 new cas­es on Orcas Island, and 22 on Lopez Island. This week's 130 new cas­es bring the total case count to 986.
In their media release, the Coun­ty pro­vides addi­tion­al insight into the nature of our area's COVID cases:
Islanders are under­stand­ably curi­ous about case trends dur­ing this ongo­ing surge. Are the cas­es in kids? Old­er folks? Those who trav­elled? The clear answer is yes to all. Recent cas­es are pop­ping up in stu­dents, those who have been out of Wash­ing­ton or out of the coun­try, and plen­ty of islanders who haven't left the islands and haven't clear­ly engaged in high-risk behav­ior. The real­i­ty of Omi­cron is that trans­mis­sion rates are high and the dis­ease spreads easily.
As case num­bers con­tin­ue to be high, a com­mon refrain is "well, let's just get this over with and all get it". A few quick thoughts on that:
Being able to think like that is a lux­u­ry borne from an incred­i­bly suc­cess­ful vac­cine and (in the islands any­way) a very suc­cess­ful vac­ci­na­tion roll-out. With­out vac­ci­na­tions, this cur­rent wave would be tru­ly cat­a­stroph­ic and many, many more islanders would be severe­ly ill and hospitalized.
It is also impor­tant to keep in mind that there are islanders who have lit­er­al­ly had to fight for their lives dur­ing this lat­est surge, and some of those who have end­ed up in the hos­pi­tal were rel­a­tive­ly young and healthy. Being vac­ci­nat­ed remains far and away your best move to ensure you stay out of the hos­pi­tal. While any one person's odds of being killed by COVID are rel­a­tive­ly low, it does hap­pen, and if get­ting vac­ci­nat­ed near­ly guar­an­tees that it won't hap­pen to you, isn't it worth it?
The Coun­ty also notes that many islanders have opt­ed not to receive a COVID boost­er shot. First shots, sec­ond shots, and boost­ers are avail­able at the upcom­ing vac­cine clin­ics held on Feb. 7, Feb. 13, and Feb. 21.
You can support the San Juan Update by doing business with our loyal advertisers, and by making a one-time contribution or a recurring donation.