New gas pumps and branding installed at The Little Store and The Big Store
Posted February 2, 2022 at 4:18 pm by Jeff Arnim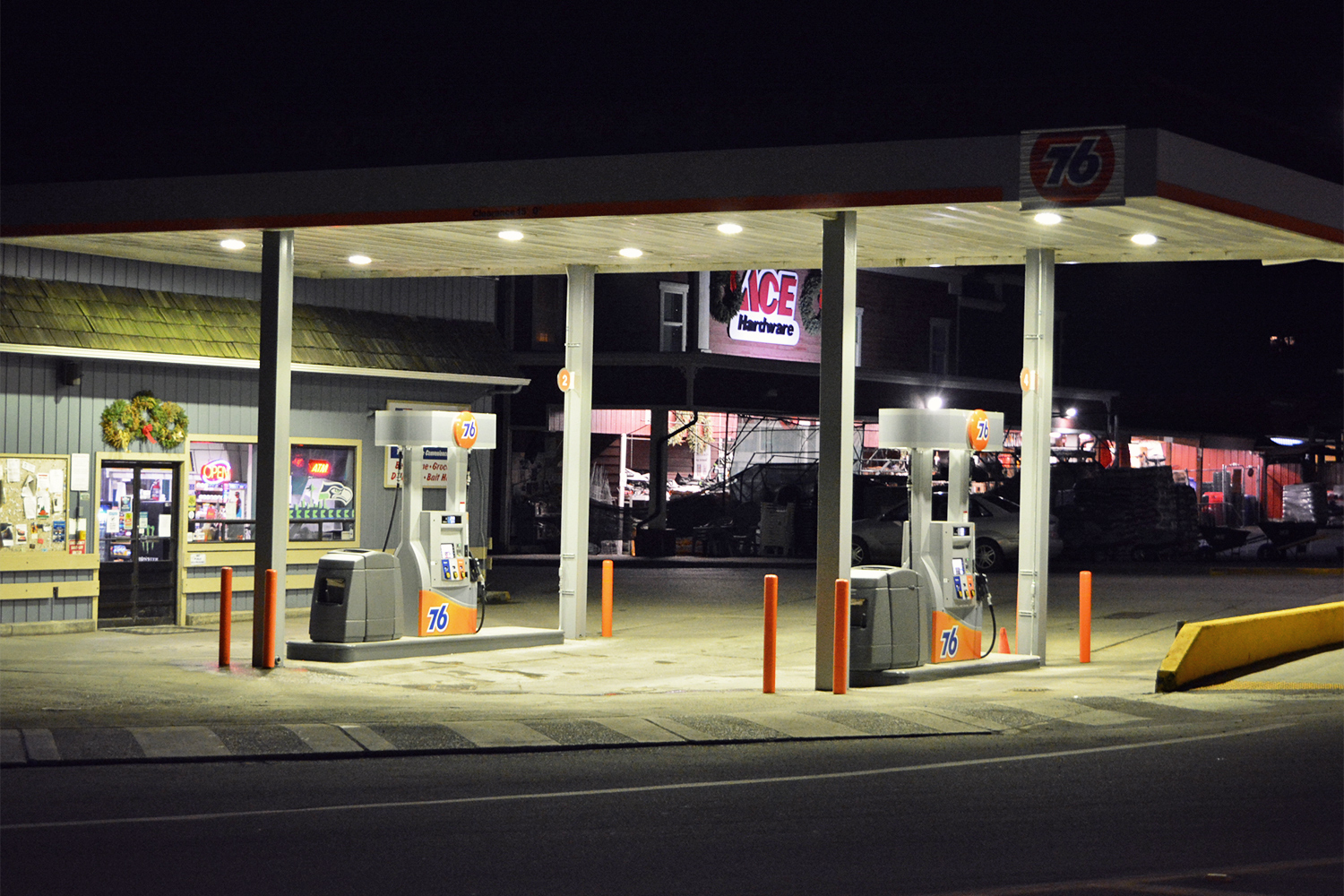 Fol­low­ing a clo­sure of more than a week, fuel is once again avail­able at The Lit­tle Store. Ser­vice will resume on Mon­day, Feb. 7 at The Big Store. The old pumps and sig­nage have been replaced at both loca­tions, with 76 now pro­vid­ing fuel instead of Shell.
Accord­ing to Petro San Juan, who man­ages the pumps at both stores, Shell had become more dif­fi­cult to work with over the last few years, and 76 want­ed to return to the island again. Petro San Juan also hopes to bring prices down, not­ing that Shel­l's pric­ing was con­sis­tent­ly higher.
The work at both stores was com­plet­ed by Pacif­ic Envi­ron­men­tal Ser­vices of Port Townsend.
You can support the San Juan Update by doing business with our loyal advertisers, and by making a one-time contribution or a recurring donation.