Retirement party for Duncan Wilson on Feb. 18
Posted February 14, 2022 at 9:09 am by Jeff Arnim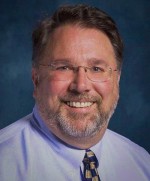 Mem­bers of the com­mu­ni­ty are invit­ed to cel­e­brate the retire­ment of Fri­day Har­bor Town Admin­is­tra­tor Dun­can Wil­son. A pub­lic event will take place at Brick­works on Fri­day, Feb. 18 from 12 p.m. to 2:30 p.m.
A sec­ond event for co-work­ers, friends, and fam­i­ly hap­pens at San Juan Island Brew­ing Com­pa­ny on Fri­day from 4:30 p.m. to 6 p.m.
Wil­son took over the admin­is­tra­tor job near­ly ten years ago and has since over­seen many improve­ments for the town, lever­ag­ing grant fund­ing to main­tain and enhance crit­i­cal infra­struc­ture relat­ed to streets, side­walks, water and sew­er sys­tems, and sol­id waste.
You can support the San Juan Update by doing business with our loyal advertisers, and by making a one-time contribution or a recurring donation.