Volunteer Fair coming to Brickworks on March 6
Posted February 28, 2022 at 9:44 am by Jeff Arnim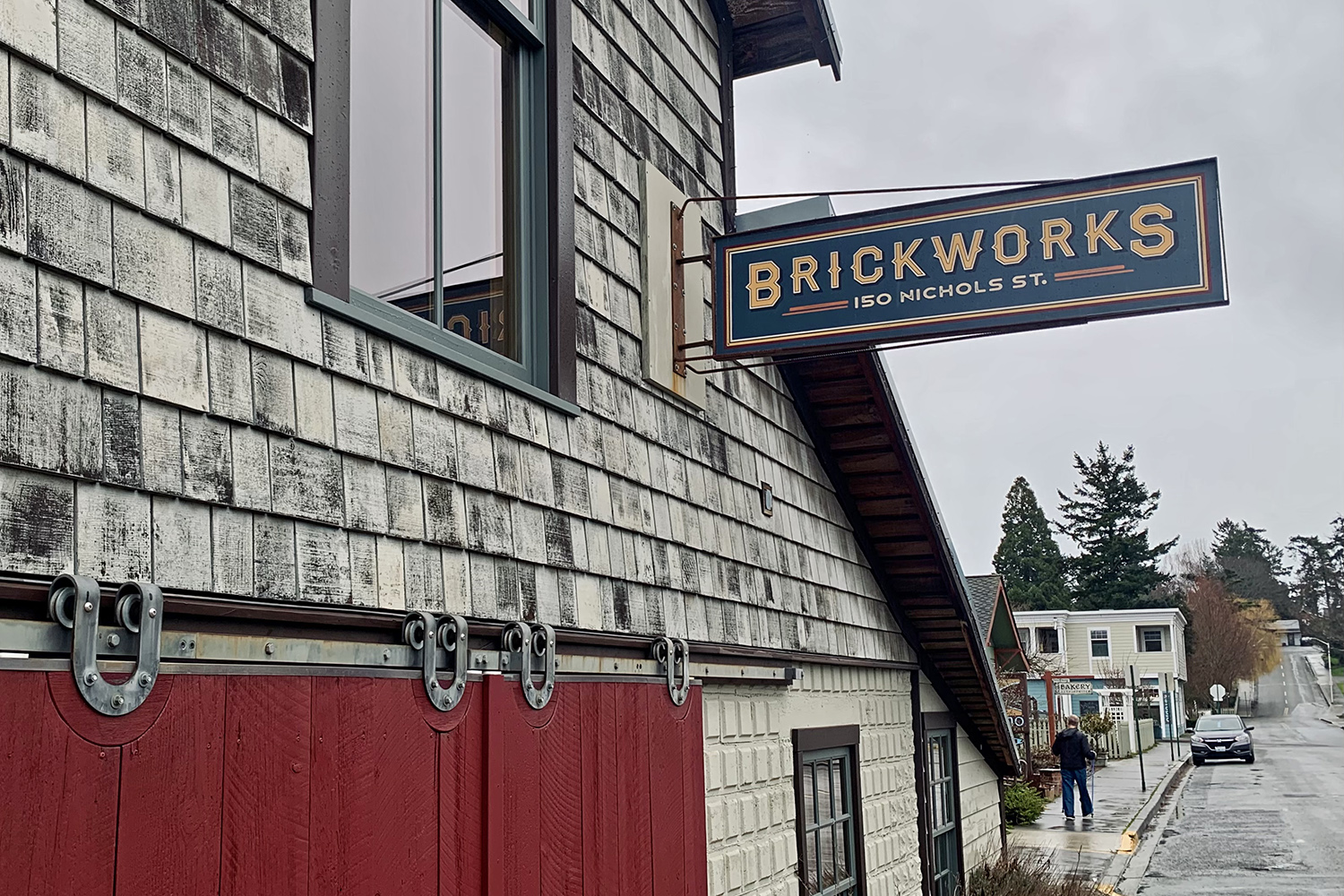 More than 25 local orga­ni­za­tions seek­ing vol­un­teers are expect­ed to take part in San Juan Island's Vol­un­teer Fair, held this com­ing Sun­day, March 6 from 10 a.m. to 1 p.m. at Brickworks.
Spon­sored by the San Juan Island Ser­vice Schol­ar­ship, Island Grown in the San Juans, and Brick­works, the event will give poten­tial vol­un­teers the chance to con­nect with non­prof­its and oth­er orga­ni­za­tions that need their help more than ever.
Due to the ongo­ing pan­dem­ic, "Most in-per­son vol­un­teer­ing came to a stand­still over the last two years," says Tan­ja Williamson, the Vol­un­teer Fair coor­di­na­tor and Pres­i­dent of the San Juan Island Ser­vice Schol­ar­ship. "I hear from friends at oth­er non­prof­its how they're also look­ing for vol­un­teers. With­out com­mu­ni­ty par­tic­i­pa­tion, I'm afraid we'll start to see great resources fold."
As a leader of a local non­prof­it, Tan­ja under­stands the chal­lenge well. The orga­ni­za­tion's schol­ar­ship requires recip­i­ents to com­plete at least 80 hours of qual­i­fied vol­un­teer work, but COVID lim­i­ta­tions have made it dif­fi­cult for stu­dents to reach that mark.
The lim­i­ta­tions haven't only affect­ed stu­dents. "I keep hear­ing about all the new peo­ple that have moved to the island," Tan­ja says. "This is a great oppor­tu­ni­ty for those folks to con­nect with, and con­tribute to, their new home."
The orga­ni­za­tions plan­ning to attend the Vol­un­teer Fair cov­er a broad range of inter­ests, from the Fam­i­ly Resource Cen­ter and the Ani­mal Pro­tec­tion Soci­ety to the San Juan Com­mu­ni­ty The­atre, the San Juan Island Library, the Kaigani Canoe Voy­ag­ing Soci­ety, and the Nation­al Park Service.
You can support the San Juan Update by doing business with our loyal advertisers, and by making a one-time contribution or a recurring donation.