23 new COVID cases on San Juan Island, zero cases elsewhere
Posted March 11, 2022 at 10:12 am by Jeff Arnim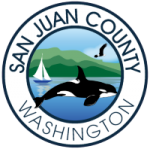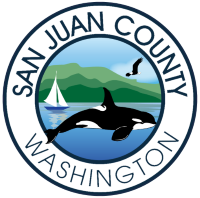 The San Juan Coun­ty Depart­ment of Emer­gency Man­age­ment reports 23 con­firmed or prob­a­ble new COVID cas­es on San Juan Island since March 4. Nei­ther Orcas Island nor Lopez Island report­ed a new case in the last week. The 23 new cas­es bring the total case count to 1,247.
In their media release, the Coun­ty dis­cussed the mask man­date that expires tomorrow:
When we wake up on Sat­ur­day morn­ing, masks will no longer be required in pub­lic set­tings, includ­ing schools — but please note that some loca­tions, includ­ing health­care and long-term care facil­i­ties, will still have mask­ing require­ments in place. There are also fed­er­al require­ments for trans­porta­tion sys­tems, includ­ing fer­ries and air trav­el, that will con­tin­ue to require masking.
While many of us will be excit­ed to take our masks off, we should remem­ber that the masks we wore dra­mat­i­cal­ly reduced dis­ease spread by pro­tect­ing both our­selves and those around us. With masks off, there will like­ly be a resur­gence of flu and oth­er res­pi­ra­to­ry ill­ness and pos­si­bly a bump in COVID cas­es as well. Let's all wear masks if we're sick and in a pub­lic set­ting, includ­ing school. It's pret­ty much com­mon sense and basic decen­cy at this point.
Assum­ing you are vac­ci­nat­ed and boost­ed, it still makes sense to mask up if you're going to be inter­act­ing close­ly with some­one who is high risk or are in a set­ting (e.g., indoors with large num­bers of peo­ple) in a high­er risk setting.
You can support the San Juan Update by doing business with our loyal advertisers, and by making a one-time contribution or a recurring donation.