Town of Friday Harbor's Spring Cleanup takes place March 25–31
Posted March 10, 2022 at 8:30 am by Jeff Arnim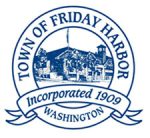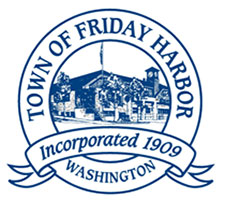 For the sixth straight year, the Town of Fri­day Har­bor will offer res­i­den­tial garbage cus­tomers a one-time curb­side pick­up of items that are too large or heavy to fit in their garbage cans. The pick­up will take place on cus­tomers' reg­u­lar col­lec­tion day between Fri­day, March 25 and Thurs­day, March 31. Accord­ing to the Town:
Spe­cif­ic rules apply regard­ing the vol­ume and type of items that will be accept­ed includ­ing that items must fit in a stan­dard pick­up truck bed and weigh no more than 60 pounds. This pick­up is for non-haz­ardous, non-liq­uid items such as large toys and scrap met­al, mat­tress­es, car­pet, and unus­able fur­ni­ture. It is not for items such as yard or house­hold waste, build­ing mate­ri­als, elec­tron­ics, or large appli­ances, or for items that can be reused or recy­cled. Addi­tion­al rules apply, and there will be no exceptions.
The Town reserves the right to decline pick­up of any items. Unac­cept­ed items must be removed by the cus­tomer with­in two days of their refuse pick­up day. Unre­moved items and any­thing left in front of emp­ty homes will be inves­ti­gat­ed by Code Enforce­ment as ille­gal dump­ing. This ser­vice is sole­ly to assist exist­ing Town refuse cus­tomers, and no items may be brought to or left in Town.
If you have ques­tions about the Spring Cleanup, call Town Hall at (360) 378‑2810.
You can support the San Juan Update by doing business with our loyal advertisers, and by making a one-time contribution or a recurring donation.