Elegant Edibles bake sale takes place at Community Theatre on April 16
Posted April 5, 2022 at 11:00 am by San Juan Update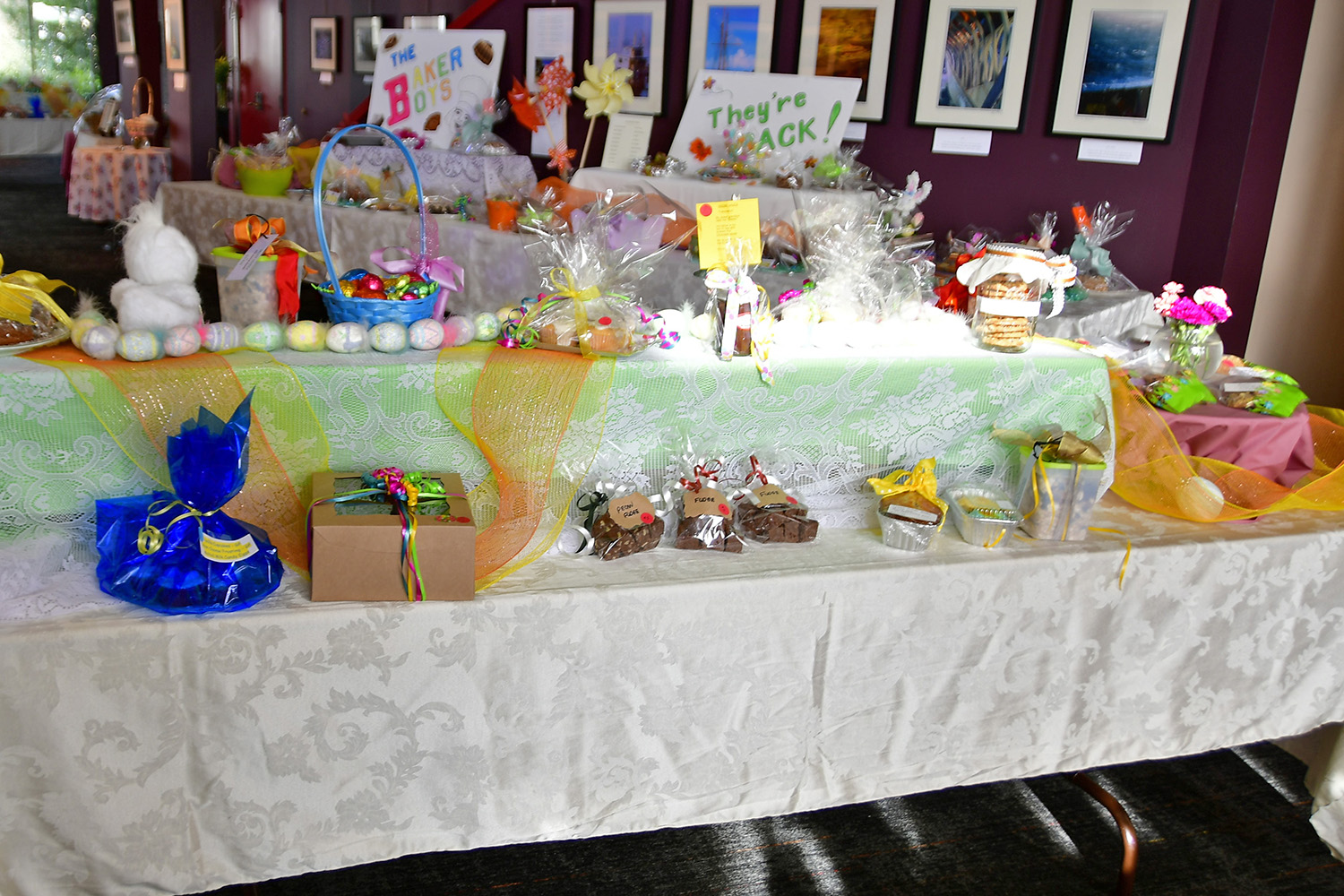 The Com­mu­ni­ty Arts The­atre Soci­ety (CATS) sends along news about their bake sale fundrais­er, which takes place next Saturday.
The annu­al Ele­gant Edi­bles East­er Bake Sale returns on Sat­ur­day, April 16 in the Lob­by of the Com­mu­ni­ty The­atre. Doors open at 10 a.m. and the sale ends at noon. Arrive ear­ly to select your favorite island baked treats. The The­atre address is 100 Sec­ond Street in Fri­day Harbor.
The fab­u­lous Bak­er Boys will be back with their sought after sig­na­ture breads, cook­ies and pies. The always over-the-top raf­fle bas­ket of gourmet treats is back, too, along with our auc­tion for cus­tom cakes to be made and deliv­ered at a date of your choice.
This annu­al bake sale extrav­a­gan­za is spon­sored by CATS to sup­port the San Juan Com­mu­ni­ty Theatre.
For more infor­ma­tion con­tact Kathy Schwartz or Peg­gy Cre­gor.
You can support the San Juan Update by doing business with our loyal advertisers, and by making a one-time contribution or a recurring donation.