John Kulseth running for re-election for County Assessor
Posted April 26, 2022 at 1:42 pm by Jeff Arnim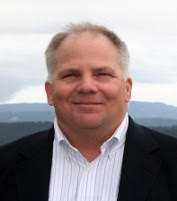 Incum­bent San Juan Coun­ty Asses­sor John Kulseth has announced his inten­tion to run for re-election.
"I've had the priv­i­lege of serv­ing as your Asses­sor for the past eight years and am ask­ing for the oppor­tu­ni­ty to con­tin­ue serv­ing you," Kulseth said in his cam­paign announce­ment. "I've worked for the past eigh­teen years to under­stand and suc­cess­ful­ly respond to the chal­lenges of the Assessor's Office, includ­ing mov­ing from a three-year cycli­cal re-val­u­a­tion process to an annu­al re-val­u­a­tion process, and adapt­ing to the increas­ing pub­lic desire for online infor­ma­tion. I have and will con­tin­ue to ded­i­cate my time and effort to pro­vid­ing the ser­vice tax­pay­ers expect and pro­mot­ing an assess­ment process that is pro­fes­sion­al, fair, and clear­ly under­stood. I ask for your ongo­ing trust and your vote in November."
Coun­ty Asses­sor is one of eight posi­tions up for a vote in the Nov. 8 gen­er­al elec­tion. The Coun­ty Coun­cil seat for Dis­trict 3 (Lopez and Shaw), Audi­tor, Clerk, Pros­e­cut­ing Attor­ney, Sher­iff, Trea­sur­er, and Dis­trict Court Judge are also open in 2022. The pri­ma­ry elec­tion for those con­tests takes place Aug. 2.
You can support the San Juan Update by doing business with our loyal advertisers, and by making a one-time contribution or a recurring donation.