Notes from the Island — April 14
Posted April 14, 2022 at 6:00 am by Jeff Arnim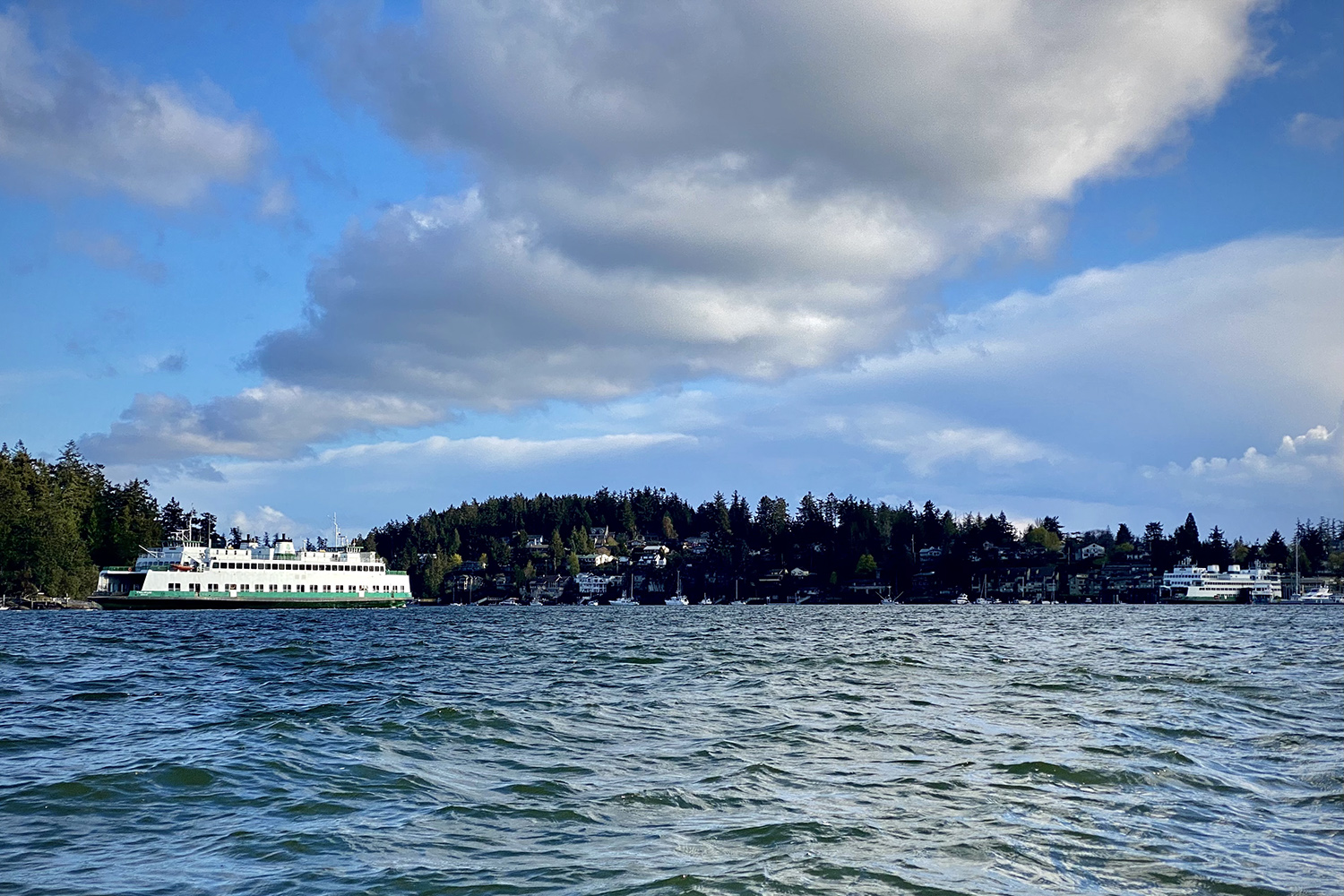 The Fire­fight­ers Asso­ci­a­tion is host­ing its annu­al East­er event this Sun­day from noon to 2 p.m. The East­er Bun­ny will be in atten­dance, and there's a stamp col­lect­ing chal­lenge (with prizes) for kids that you can learn more about on the Fire Depart­men­t's web­site.
After a snow-out on Tues­day, the high school base­ball and fast­pitch teams returned to the dia­mond on Wednes­day with home games against Orcas Island. Base­ball won 10–0 to improve to 9–1 on the sea­son. Fast­pitch won 17–7 to move to 5–3.
The Amer­i­can Legion is host­ing the 12th annu­al Bob­by Boyce Memo­r­i­al Schol­ar­ship fundrais­er this Sat­ur­day at 5 p.m. There will be bar­be­cued salmon and ribs to eat, fol­lowed by a raf­fle. They ask that you bring a dessert to share. Guests and mem­bers are both wel­come — tick­ets are $30, and you can either buy them in per­son or by call­ing 360–378-5705.
The San Juan Preser­va­tion Trust's blue­bird blitz — where vol­un­teers count as many West­ern Blue­birds as they can in a two-hour peri­od — takes place from 7:30 to 9:30 a.m. on Fri­day. Reg­is­ter now, then meet at Red Mill Farm on Fri­day, and be sure to bring your binoculars.
Miles Crossen and Thomas Ashcroft are look­ing for vol­un­teers to help with the pho­tog­ra­phy exhi­bi­tion at this year's Coun­ty Fair. They need judges, peo­ple to receive and hang pho­tos, and peo­ple to staff the booth for two- to four-hour shifts dur­ing the Fair. Email superfairphoto@gmail.com if you're interested.
There's only a week and a half left for high school seniors to apply for the San Juan Preser­va­tion Trust's Cli­mate Lead­er­ship Schol­ar­ships. This year SJPT will award two $4,000 schol­ar­ships to two grad­u­at­ing high school seniors from the San Juan Islands — $2,000 per year for each recipient's first two years of high­er edu­ca­tion. The dead­line to apply is Earth Day — Fri­day, April 22.
Have some­thing to share with the Island? Whether the news is big or small, let us know!
You can support the San Juan Update by doing business with our loyal advertisers, and by making a one-time contribution or a recurring donation.