Statement from Friday Harbor major Ray Jackson to town residents regarding the April 7 fire
Posted April 19, 2022 at 9:10 am by San Juan Update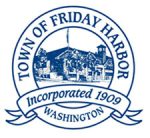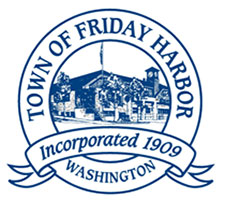 On April 7, our town fell vic­tim to a sense­less act of vio­lence result­ing in mil­lions of dol­lars in prop­er­ty dam­age and the loss of some of this town's most icon­ic and his­tor­i­cal busi­ness­es. I am pleased to report that a sus­pect is in cus­tody. My many thanks to the men and women of the fire depart­ment, local and off-island, for their prompt and pro­fes­sion­al response in con­trol­ling and con­tain­ing the blaze and pre­vent­ing this ter­ri­ble sit­u­a­tion from becom­ing much worse. My sin­cer­est thanks and appre­ci­a­tion also to the hard­work­ing mem­bers of the ATF and our local law enforce­ment whose coor­di­nat­ed efforts result­ed in the speedy cap­ture of the suspect.
On behalf of the cit­i­zens of the town, I wish to con­vey our deep­est sym­pa­thy and prayers to the own­ers of the busi­ness­es lost dur­ing the fire. Please know that the Town of Fri­day Har­bor stands ready to assist in any way pos­si­ble in restor­ing your oper­a­tion as quick­ly as possible.
It has been over a week since the fire, and like many of you I am still pro­cess­ing the mag­ni­tude and scope of the loss. Although these busi­ness­es can be re-built, they were near and dear to our com­mu­ni­ty. The mem­o­ries and expe­ri­ences in those busi­ness­es will for­ev­er be remem­bered and cher­ished by the cit­i­zens of this town. The com­mu­ni­ty out­pour­ing of sup­port towards the busi­ness­es affect­ed by this tragedy has been huge and shows the incred­i­ble sense of "islandism" we share towards each oth­er. Dur­ing times of adver­si­ty, you guys are tru­ly rock stars! And this office appre­ci­ates your efforts.
We also appre­ci­ate your patience and coop­er­a­tion while crews con­tin­ue to remove debris from the burn site. Tem­po­rary traf­fic rerout­ing and reduced park­ing may be imple­ment­ed to help expe­dite the safe removal of debris and move us clos­er to the path of nor­mal­cy, which is what we all want.
I thank you all for your spir­it and com­mit­ment to our town and to each oth­er. Remem­ber we are always stronger togeth­er than we are apart!
Ray­mont C. Jack­son, Mayor
Town of Fri­day Harbor
You can support the San Juan Update by doing business with our loyal advertisers, and by making a one-time contribution or a recurring donation.