Town RV dump station to close May 20
Posted April 20, 2022 at 1:20 pm by San Juan Update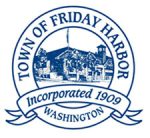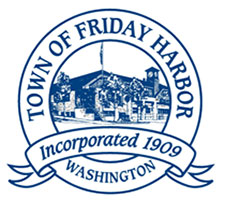 The Town of Fri­day Har­bor shares news about the upcom­ing per­ma­nent clo­sure of its RV dump station.
The Town of Fri­day Har­bor will per­ma­nent­ly close its RV sewage dump sta­tion on Fri­day, May 20. Res­i­dents and vis­i­tors will need to find alter­na­tive means of disposal.
"This clo­sure is required for the pro­tec­tion of our waste­water treat­ment plant, and there­by the pro­tec­tion of our marine envi­ron­ment," said Town Admin­is­tra­tor Denice Kulseth, adding that the Town has a respon­si­bil­i­ty to ensure its waste­water treat­ment plant con­tin­ues to oper­ate effi­cient­ly in order to pro­tect the frag­ile waters of Puget Sound. Kulseth said the state Depart­ment of Ecol­o­gy has been urg­ing this clo­sure for sev­er­al years and has advised that it would be wise to close the dump sta­tion before sum­mer. New per­mit­ting require­ments includ­ing the Puget Sound Nutri­ent Gen­er­al Per­mit have added to the urgency.
"The close prox­im­i­ty of an unreg­u­lat­ed dump sta­tion to the treat­ment plant cre­ates con­sid­er­able risk for a seri­ous impact to our plant," said Kulseth, explain­ing that there is too lit­tle dis­tance to allow dilu­tion of dan­ger­ous con­t­a­m­i­nants before they enter the treat­ment system.
To allow users time to arrange for alter­na­tive means of dis­pos­al, the RV dump sta­tion will remain avail­able from 8 a.m. to 3:30 p.m. week­days through May 20. Users must pay a $20 dump fee and place a $20 deposit at Town Hall to pick up a key. Com­mer­cial use of the sta­tion is limited.
The removal of the dump sta­tion is a small part of changes the Town is mak­ing at the plant to ensure com­pli­ance with more strin­gent state per­mit­ting reg­u­la­tions. A two to three year, $16 mil­lion upgrade to the Town's waste­water plant is sched­uled to begin lat­er this year.
You can support the San Juan Update by doing business with our loyal advertisers, and by making a one-time contribution or a recurring donation.