34 reported active COVID cases on San Juan Island
Posted May 28, 2022 at 12:04 pm by Jeff Arnim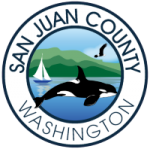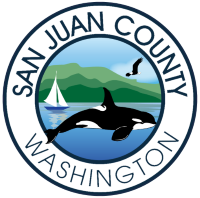 The San Juan Coun­ty Depart­ment of Emer­gency Man­age­ment reports 34 active COVID cas­es on San Juan Island as of Fri­day, down sharply from the 82 cas­es report­ed on the Coun­ty's COVID dash­board at the same time last week. Orcas Island has 20 active cas­es, up from 18 last week. Lopez Island has just two active cas­es, down from 10 last week.
"These num­bers do not include sus­pect cas­es (e.g., pos­i­tive over-the-counter tests)," the Coun­ty not­ed in their media release. "Even though sus­pect cas­es are not reportable by State guide­lines, they do pro­vide a more com­plete pic­ture of infec­tion rates in our Coun­ty. There are almost as many sus­pect cas­es that we know about this week as con­firmed or prob­a­ble cases."
The Coun­ty also stat­ed that they are con­tin­u­ing to mon­i­tor sev­er­al out­breaks with­in the islands — and they urged islanders to adjust their actions accord­ing­ly. "Even though case counts decreased slight­ly this week, please remain cau­tious when think­ing about inter­act­ing with any­one out­side your household."
A hand­ful of appoint­ments remain avail­able for the May 31 vac­ci­na­tion clin­ic on San Juan Island for chil­dren ages five to 11. The Coun­ty is also hold­ing a vac­ci­na­tion clin­ic on June 7 for peo­ple age 50 and old­er and cer­tain immuno­com­pro­mised indi­vid­u­als 18 and old­er.
You can support the San Juan Update by doing business with our loyal advertisers, and by making a one-time contribution or a recurring donation.