63 reported active COVID cases on San Juan Island
Posted May 13, 2022 at 9:33 am by Jeff Arnim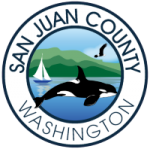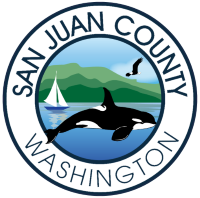 The San Juan Coun­ty Depart­ment of Emer­gency Man­age­ment reports 63 active COVID cas­es on San Juan Island as of this morn­ing, more that dou­ble what was report­ed a week ago. Orcas Island has 51 active cas­es, while Lopez Island has 22, the out­er islands four, and Shaw Island one.
"These num­bers do not include sus­pect cas­es (e.g., pos­i­tive over-the-counter tests)," the Coun­ty not­ed in their media release. "Because of this, the actu­al num­ber of cas­es in the com­mu­ni­ty is like­ly sig­nif­i­cant­ly high­er. Case rates are con­tin­u­ing to increase local­ly, region­al­ly, and statewide."
Last week's media release from the Coun­ty esti­mat­ed that the offi­cial num­bers account for only about 20 per­cent of the cas­es actu­al­ly present in the com­mu­ni­ty. If that assess­ment remains accu­rate, it means that San Juan Island's true active case count could exceed 300 cases.
Free COVID test­ing kits are still avail­able through the Wash­ing­ton State Depart­ment of Health's Say Yes COVID test web­site. Islanders can order up to two test kits each month. Deliv­ery is cur­rent­ly esti­mat­ed to take one to two weeks.
You can support the San Juan Update by doing business with our loyal advertisers, and by making a one-time contribution or a recurring donation.