County Council approves additional behavioral health funding for San Juan Island School District
Posted May 9, 2022 at 7:15 am by Jeff Arnim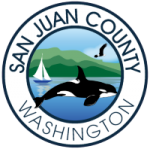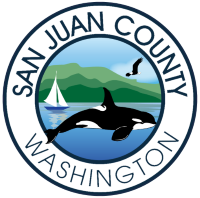 Fol­low­ing a rec­om­men­da­tion from the Human Ser­vices Advi­so­ry Board, the San Juan Coun­ty Coun­cil unan­i­mous­ly approved a con­tract amend­ment with the San Juan Island School Dis­trict last week, agree­ing to increase behav­ioral health fund­ing for the dis­trict by rough­ly $168,000 for the 2021–2022 school year.
"What we're see­ing is that the San Juan [Island] School Dis­trict has had a sig­nif­i­cant increase in behav­ioral health issues among stu­dents due to the COVID pan­dem­ic," Coun­ty Human Ser­vices Man­ag­er Bar­bara LaBrash told the Coun­cil. "They are report­ing that the oth­er sources of fund­ing are not suf­fi­cient to pro­vide the lev­el of ser­vice nec­es­sary to address the unmet behav­ioral health needs of stu­dents and fam­i­lies as a result of the pandemic."
"We believe the fund­ing request is a pos­i­tive invest­ment in the future of stu­dents, with the aim of reduc­ing the need for more inten­sive ser­vices," LaBrash explained.
Rough­ly 20 per­cent of the request­ed funds will be applied to the district's Fam­i­ly & Com­mu­ni­ty School Liai­son posi­tion, which Coun­ty Behav­ioral Health Spe­cial­ist Richard Uri described as ful­fill­ing a unique and crit­i­cal role with­in the community.
"He works with all fam­i­lies, which was espe­cial­ly help­ful dur­ing remote school­ing when they could­n't have con­tact [with in-per­son resources]," Uri explained. "And as a bilin­gual work­er he has made con­nec­tions with the Span­ish-speak­ing fam­i­lies much bet­ter for the schools, and helps to bring them into more services."
The mon­ey for the one-time fund­ing increase will come out of the County's Men­tal Health Tax Fund. Rev­enues from that fund are gen­er­at­ed by a 0.1 per­cent sales tax adopt­ed by the Coun­cil in March 2009.
You can support the San Juan Update by doing business with our loyal advertisers, and by making a one-time contribution or a recurring donation.