First Street paving takes place May 9, weather permitting
Posted May 7, 2022 at 7:53 pm by Jeff Arnim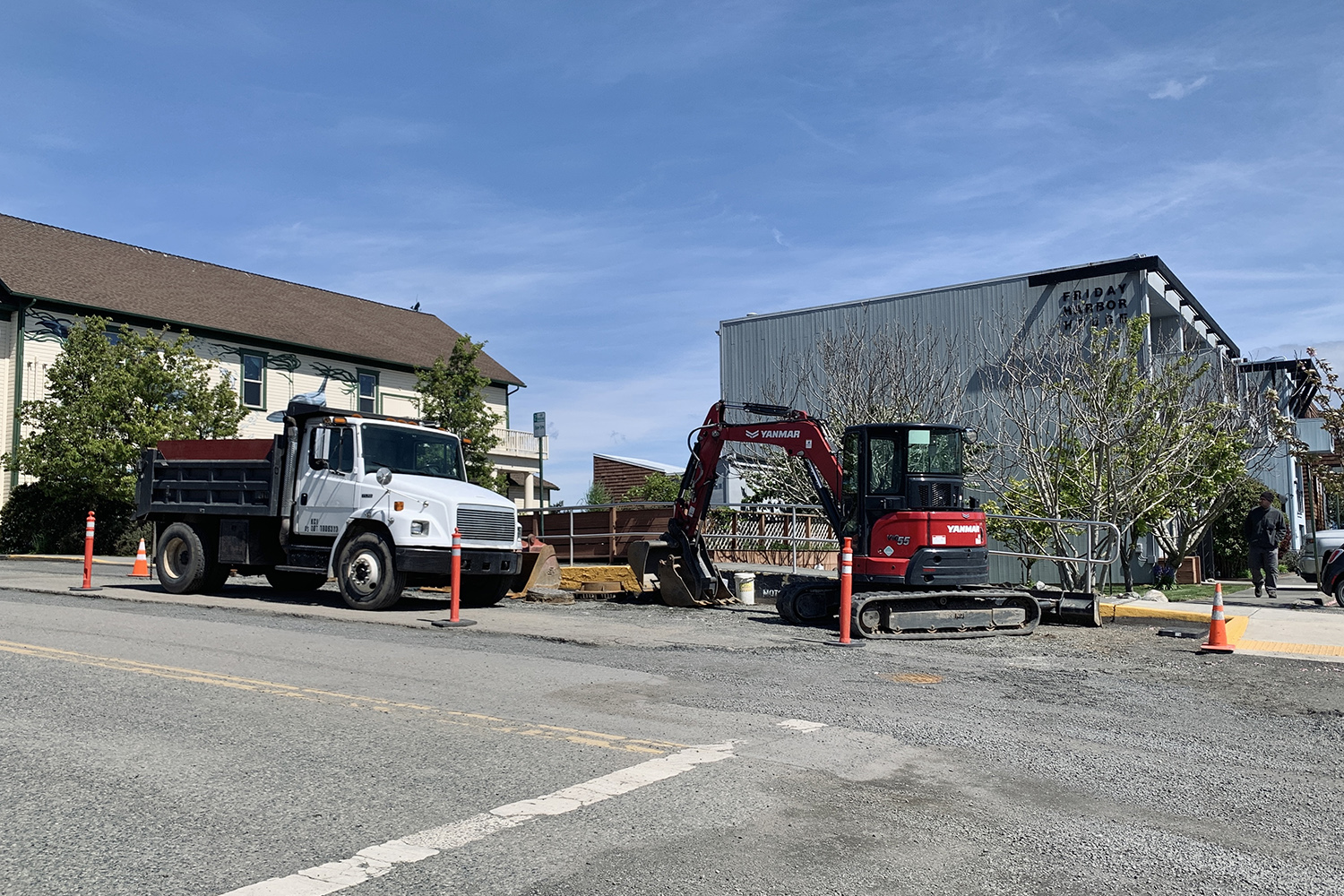 With util­i­ty upgrades most­ly com­plete, Kon­nerup Con­struc­tion has sched­uled the paving com­po­nent of the First Street over­lay project to begin on Mon­day, May 9. Both Tues­day and Wednes­day have been set aside as alter­nate paving days in the event of poor weather.
Crews expect to work between 7 a.m. and 7 p.m. in an attempt to com­plete paving in one day. Both lanes of traf­fic will be closed, but flag­gers will allow local access to off-street park­ing as need­ed. No park­ing will be allowed on First Street and the Town may tow vehi­cles left in the con­struc­tion zone dur­ing work hours. Side­walks will remain open.
First Street will be reopened as soon as the asphalt is cool enough for vehi­cle traffic.
You can support the San Juan Update by doing business with our loyal advertisers, and by making a one-time contribution or a recurring donation.