SHIBA offering introduction to Medicare on May 12
Posted May 6, 2022 at 4:58 pm by Jeff Arnim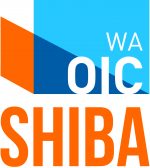 Local vol­un­teers for the Statewide Health Insur­ance Ben­e­fits Advi­sors (SHIBA) pro­gram are host­ing an online intro­duc­tion to Medicare for enrollees join­ing the pro­gram in 2022.
On Thurs­day, May 12 at 1 p.m., the pre­sen­ters will out­line how Medicare works, its dif­fer­ent cov­er­age options, and key pro­gram mile­stones and dates that must be met in order to avoid penalties.
To reg­is­ter, email shibasjco@yahoo.com or call 360–376-5892. You'll need to pro­vide your first name, last name, and email address.
SHIBA is over­seen by the state's Office of the Insur­ance Com­mis­sion­er to pro­vide free, unbi­ased, con­fi­den­tial coun­sel­ing in San Juan Coun­ty. The orga­ni­za­tion is spon­sored local­ly by the Inter Island Health­care Foun­da­tion.
You can support the San Juan Update by doing business with our loyal advertisers, and by making a one-time contribution or a recurring donation.