Town discusses next steps for Spring St. fire cleanup and traffic reconfiguration
Posted May 11, 2022 at 8:06 pm by San Juan Update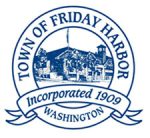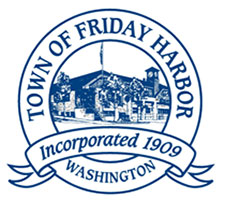 The Town of Fri­day Har­bor shares an update about the sta­tus of the fire cleanup and road clo­sures on Spring St.
The Town has been rework­ing the traf­fic con­fig­u­ra­tion neces­si­tat­ed by the down­town fire.
Our ini­tial traf­fic con­fig­u­ra­tion was meant to last only a short while, nev­er antic­i­pat­ing that the ATF would be called in and a lengthy inves­ti­ga­tion would be need­ed. Post-inves­ti­ga­tion, the con­trac­tor hired by the prop­er­ty insur­ers request­ed that we keep low­er Spring St. closed to facil­i­tate speedy debris removal. That speedy cleanup didn't hap­pen because test­ing of the debris revealed the pres­ence of asbestos and lead. This means the debris can­not be tak­en to a near­by land­fill but instead must be deliv­ered to a per­mit­ted facil­i­ty in Seat­tle. The con­trac­tor will be bring­ing in scales to weigh their trucks and there are oth­er logis­tics involved, but we are mak­ing progress. Yes­ter­day the Town issued a demo­li­tion per­mit to the con­trac­tor and we are told the cleanup will begin soon.
We under­stand the streets have been closed much longer than any­one antic­i­pat­ed, and we are mov­ing ahead with plans to recon­fig­ure the traf­fic flow to make it safer for the trav­el­ing pub­lic. This requires us to con­sid­er not only how vehi­cles move, but also pedes­tri­an safe­ty, the park­ing needs for down­town busi­ness­es, fer­ry offloads includ­ing large trucks need­ing to nav­i­gate tight cor­ners, and the need to have access to busses and taxis. There are a lot of mov­ing parts.
Thank you for under­stand­ing that because the fire was on pri­vate prop­er­ty, the Town is not respon­si­ble for — nor do we have con­trol over — the cleanup. Even so, we are help­ing to facil­i­tate the effort by issu­ing per­mits as soon as request­ed. We believe every­one is doing their best with a dif­fi­cult sit­u­a­tion, and we appre­ci­ate the efforts of the con­trac­tor to move this along as quick­ly as possible.
You can support the San Juan Update by doing business with our loyal advertisers, and by making a one-time contribution or a recurring donation.