San Juan Island Trails Committee holding family picnic walk and film party on May 29
Posted May 11, 2022 at 5:50 pm by Jeff Arnim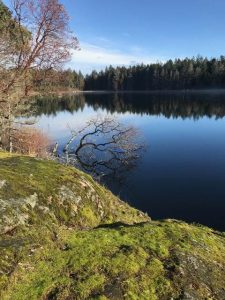 The San Juan Island Trails Com­mit­tee has orga­nized a fam­i­ly pic­nic walk to Brig­gs Lake on Sun­day, May 29. Leav­ing at 11 a.m. from the tri­an­gle park­ing area at the junc­tion of Roche Har­bor and West Val­ley Roads, local stu­dents will lead a walk on a stroller-friend­ly path to the lake, where San Juan Islands Nation­al His­tor­i­cal Park Super­in­ten­dent Lexi Fredy will give a talk about the nature of her work on the island, fol­lowed by a ques­tion-and-answer session.
At 4 p.m. that after­noon there will be a show­ing of three short doc­u­men­tary films at the Grange — When Goats Fly, Griz­zlies of the Sea, and Cas­cades Cross­roads — thanks to a dona­tion from the Fri­day Har­bor Film Festival.
All islanders are wel­come to take part in both events.
You can support the San Juan Update by doing business with our loyal advertisers, and by making a one-time contribution or a recurring donation.