Year-over-year real estate market snapshot for April 2022
Posted May 5, 2022 at 3:57 pm by Jeff Arnim
Mer­ri Ann Simon­son sends along this year-over-year real estate mar­ket snap­shot for the San Juan Islands.
The medi­an sale price for homes on San Juan Island increased rough­ly 13 per­cent in 12 months — but it could have been worse. Dur­ing the same peri­od, the medi­an price rose 37 per­cent on Orcas Island and 46 per­cent on Lopez Island.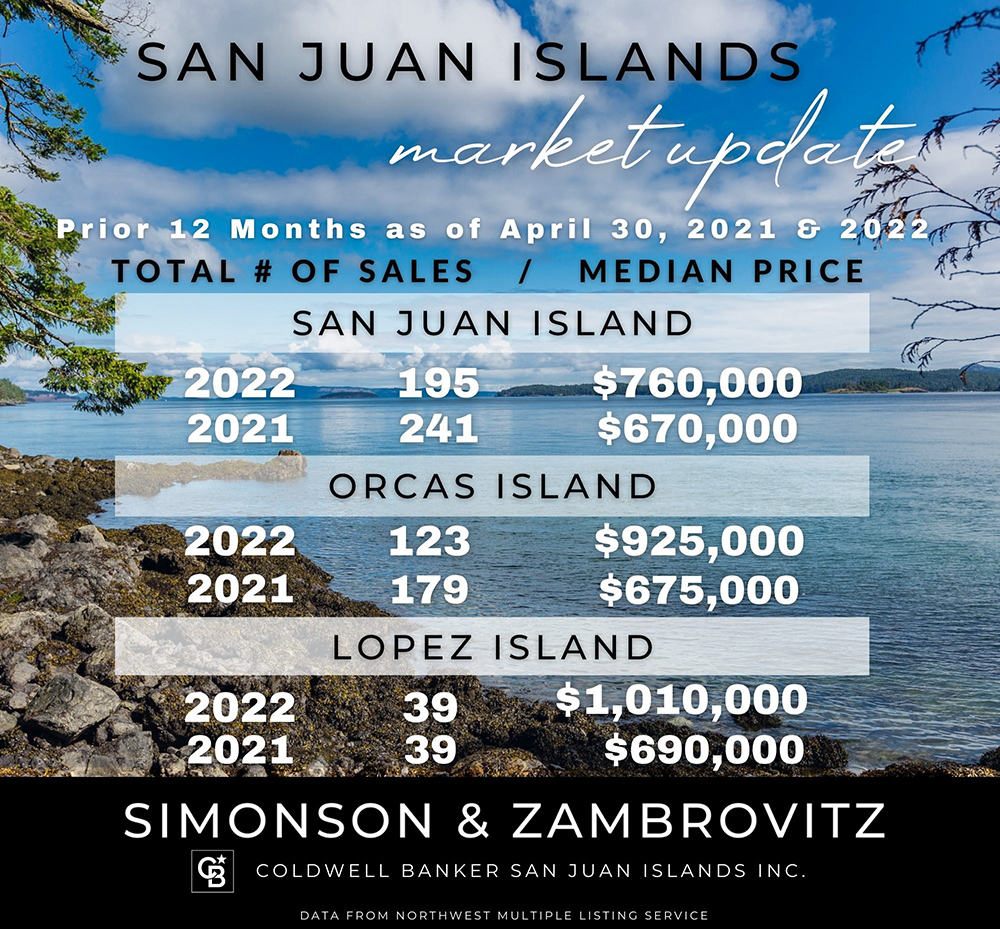 You can support the San Juan Update by doing business with our loyal advertisers, and by making a one-time contribution or a recurring donation.