County Council agenda for June 28
Posted June 27, 2022 at 5:48 pm by Jeff Arnim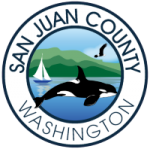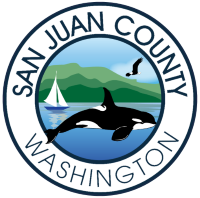 The San Juan Coun­ty Coun­cil will hold a reg­u­lar meet­ing on Tues­day, June 28 at 9 a.m. The meet­ing includes a pub­lic hear­ing about the first 2022 bud­get amend­ment. Items up for dis­cus­sion or action include:
Com­mu­ni­ty food assess­ment and eco­nom­ic impact of local food
San Juan Coun­ty food sys­tem hous­ing needs study
Plan­ning Com­mis­sion rec­om­men­da­tions – Annu­al Dock­et requests
Com­mu­ni­ty Devel­op­ment update
Com­mu­ni­ca­tions plan and activ­i­ties update
Extend the 2019 and 2020 Pub­lic Facil­i­ties Finance Assis­tance Grant Pro­gram (PFAPP) con­tracts for the Fish­er­man Bay Sew­er Dis­trict Weeks Point Way line replace­ment project to Decem­ber 31, 2023
Trans­fer of own­er­ship of the Coun­ty K9 Sucia and sched­ule a pub­lic hear­ing for July 19
You can view the live stream of the meet­ing online or attend in per­son at the Coun­cil Leg­isla­tive Hear­ing Room. To make a pub­lic com­ment, sign up pri­or to 9 a.m. on June 28.
You can support the San Juan Update by doing business with our loyal advertisers, and by making a one-time contribution or a recurring donation.