Downtown traffic patterns return to normal
Posted June 15, 2022 at 9:44 am by San Juan Update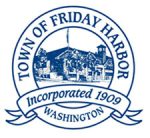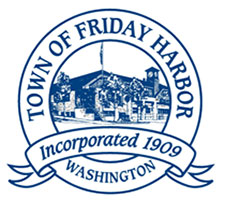 The Town of Fri­day Har­bor shares news about the restora­tion of reg­u­lar traf­fic patterns.
Sig­nif­i­cant traf­fic revi­sions to low­er Spring Street, Front Street, and Granny's Way due to the Spring Street fire will be removed Wednes­day morn­ing. Traf­fic flow will return to the orig­i­nal, pre-fire direc­tion with two-way traf­fic through­out Spring Street and one-way traf­fic down Granny's Way and along Front Street from the fer­ry land­ing to Memo­r­i­al Park. Stop signs on First Street in both direc­tions at the top of the fer­ry lanes will be removed return­ing the right of way to vehi­cles trav­el­ing on First Street.
Tran­sit bus­es will return to park­ing on the east side of Granny's Way next to fer­ry lane num­ber one. Vehi­cles may again park in des­ig­nat­ed spots on either side of Front Street fac­ing west toward Spring Street.
The Town reminds dri­vers that park­ing is not allowed in the round­about at the base of Spring Street. Those need­ing a tour group stag­ing area are advised to use the pock­et part on First Street next to the Grange.
Ques­tions on this traf­fic revi­sion may be direct­ed to the Town Admin­is­tra­tor at (360) 378‑2810 or dkulseth@fridayharbor.org.
You can support the San Juan Update by doing business with our loyal advertisers, and by making a one-time contribution or a recurring donation.