Hazardous waste round-up takes place June 11
Posted June 6, 2022 at 5:00 pm by Jeff Arnim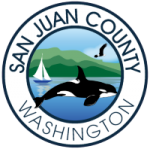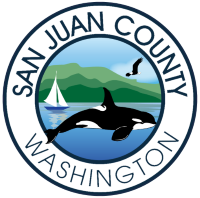 San Juan Coun­ty's annu­al haz­ardous waste round-up will take place on San Juan Island on Sat­ur­day, June 11 for island residents.
The res­i­den­tial event takes place at the San Juan Trans­fer Sta­tion on Sut­ton Road from 10 a.m. to 2 p.m. Accept­able mate­ri­als include pes­ti­cides, fungi­cides and oth­er poi­sons, gaso­line and oth­er used fuels, wood preser­v­a­tives, sol­vents and thin­ners, pool and pho­to chem­i­cals, resins, cor­ro­sives, degreasers, clean­ing prod­ucts, mer­cury, recharge­able bat­ter­ies, propane cylin­ders, and aerosols.
Flares, explo­sives, ammu­ni­tion, antifreeze, motor oil, and flu­o­res­cent light bulbs and tubes will not be accept­ed. Orga­niz­ers are also dis­cour­ag­ing latex- and oil-based paints, which can instead be recy­cled through the Paint­Care pro­gram at Ace Hardware.
Thanks to the San Juan Coun­ty Sol­id Waste Pro­gram and the Wash­ing­ton State Depart­ment of Ecol­o­gy there is no charge for house­holds dis­pos­ing 25 gal­lons of waste or less.
You can support the San Juan Update by doing business with our loyal advertisers, and by making a one-time contribution or a recurring donation.