Mayor Jackson proclaims June 2022 as LGBTQ+ Pride Month in Friday Harbor
Posted June 3, 2022 at 8:30 am by San Juan Update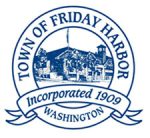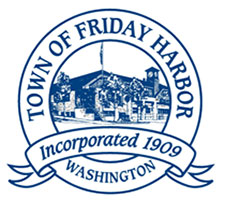 The Town of Fri­day Har­bor sends along the procla­ma­tion signed by the may­or yesterday.
Where­as, June is des­ig­nat­ed as pride month across the nation to com­mem­o­rate the 1969 Stonewall Upris­ing, a time gen­er­al­ly rec­og­nized as begin­ning of the mod­ern LGBTQIA Rights Move­ment; and
Where­as, all peo­ple regard­less of age, gen­der iden­ti­ty, race, col­or, reli­gion, mar­i­tal sta­tus, nation­al ori­gin, sex­u­al ori­en­ta­tion, or phys­i­cal chal­lenges have the right to be treat­ed on the basis of their intrin­sic val­ue as human beings; and
Where­as, despite their extra­or­di­nary progress for basic civ­il and human rights, LGBTQ+ Amer­i­cans still face dis­crim­i­na­tion sim­ply for being who they are; and
Where­as, the Town is com­mit­ted to pro­tect­ing the most vul­ner­a­ble among us and sup­port­ing vis­i­bil­i­ty, dig­ni­ty, and equal­i­ty for all peo­ple in our com­mu­ni­ty, regard­less of their sex­u­al ori­en­ta­tion, gen­der iden­ti­ty or expres­sion; and
Where­as, the Town wel­comes and cel­e­brates the his­to­ry and diver­si­ty of Fri­day Harbor's LGBTQ+ community;
Now, There­fore, I, Ray­mont C. Jack­son, by virtue of the author­i­ty vest­ed in me as May­or of Fri­day Har­bor, do here­by pro­claim June 2022 in the Town as LGBTQ+ Pride Month.
Fur­ther­more, I encour­age all cit­i­zens to reflect on this impor­tant time in our Nation's his­to­ry, elim­i­nate prej­u­dice any­where it exists, respect the rights of all peo­ple, and cel­e­brate the great diver­si­ty of our Town.
You can support the San Juan Update by doing business with our loyal advertisers, and by making a one-time contribution or a recurring donation.