Notes from the Island — June 3
Posted June 3, 2022 at 6:00 am by Jeff Arnim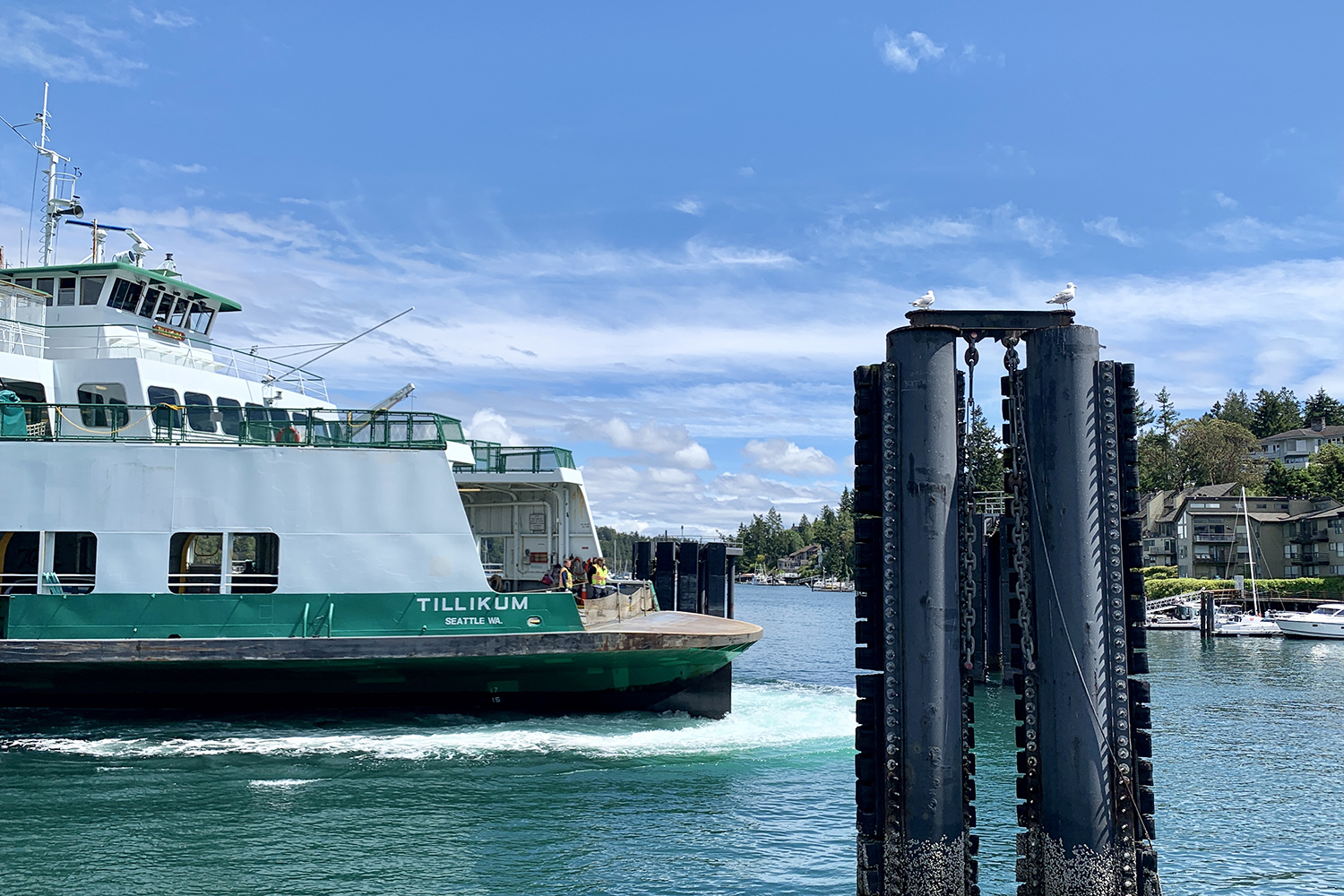 Two out­door sto­ry walks orga­nized by the library are avail­able now — there's one at Linde Park and anoth­er at the fam­i­ly park at the Fairgrounds.
The San Juan Coun­ty Con­ser­va­tion Land Bank is host­ing a vol­un­teer event for Nation­al Get Out­doors Day next Sat­ur­day, June 11, from 11 a.m. to 2 p.m. at West­side Pre­serve. You can learn about the Preserve's prairie ecosys­tem while clear­ing inva­sive Himalayan black­ber­ry along the trails. Long pants are rec­om­mend­ed and you should bring pruners or lop­pers, gloves, and water. A light snack will be provided.
The Food Co-op will be closed Sat­ur­day and Sun­day while the staff does inventory.
The Co-op has fresh ranun­cu­lus bou­quets from Mama Bird Farm and mixed flower bou­quets from Susie Wampler.
San Juan Com­mu­ni­ty The­atre is hold­ing audi­tions for Mau­ri­tius, its fall play, on Sat­ur­day, June 25 at 2 p.m.
Today is the first anniver­sary for Alo­ha Fri­day Hawai­ian BBQ. They've extend­ed their hours (Fri­day through Mon­day, 7 a.m. to 8 p.m.) and now have break­fast items on the menu.
John Bel­lows & Younger Shoul­der are per­form­ing at Everelse tonight start­ing at 6 p.m. Glad Acres will be there from 4 to 8 p.m. serv­ing hand­made tor­tillas, car­ni­tas, veg­gie tamales, and hor­cha­ta pan­na cotta.
Have some­thing to share with the Island? Whether the news is big or small, let us know!
You can support the San Juan Update by doing business with our loyal advertisers, and by making a one-time contribution or a recurring donation.