Notes from the Island — June 4
Posted June 4, 2022 at 6:00 am by Jeff Arnim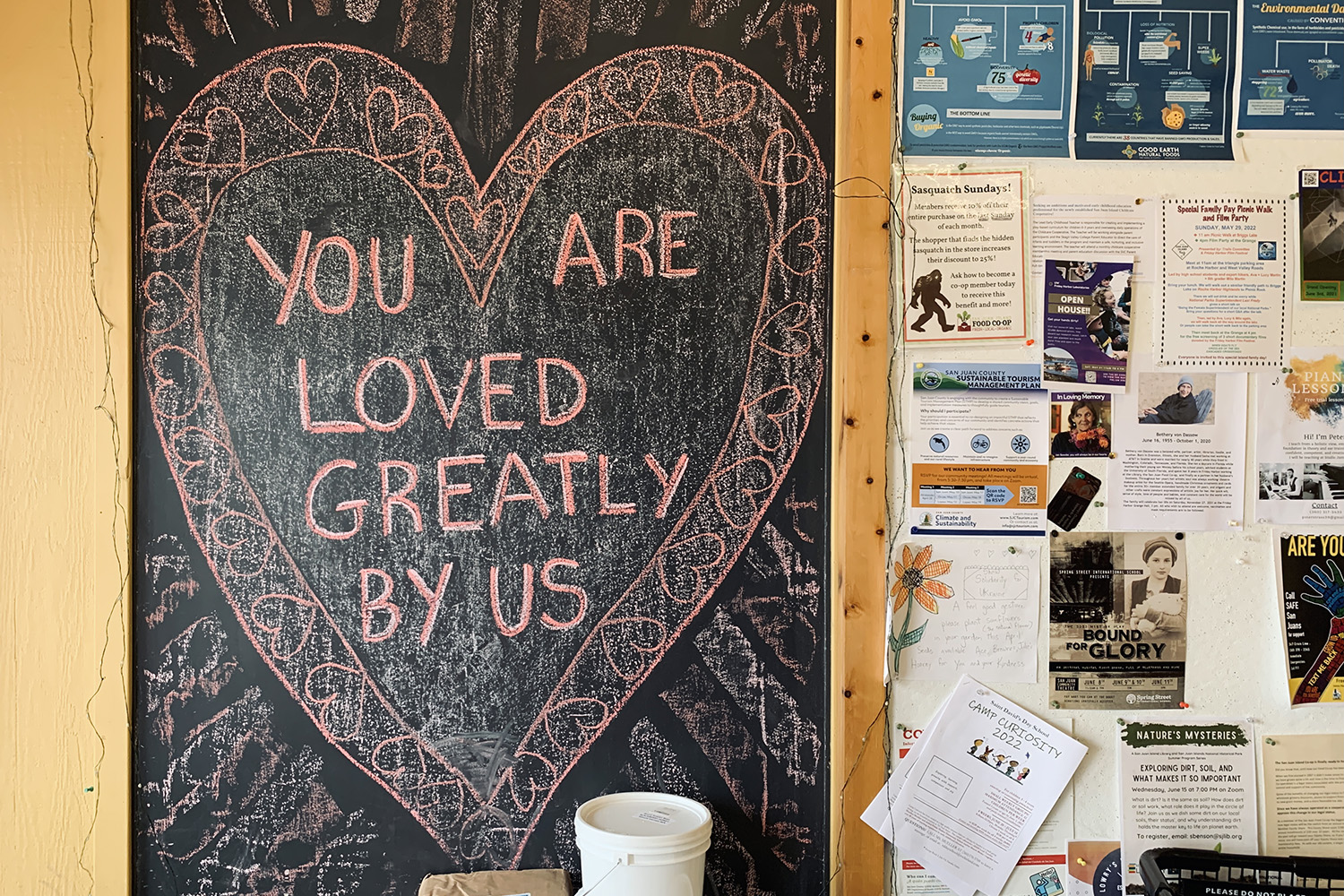 The San Juan Island Artists' Stu­dio Tour takes place today and tomor­row from 10 a.m. to 5 p.m. Near­ly 50 island artists are par­tic­i­pat­ing in the event this year.
Island Air Ambu­lance will have a space at today's farm­ers mar­ket to share CPR aware­ness in recog­ni­tion of this year's CPR Aware­ness Week. Island Air's flight crew — con­sist­ing of board-cer­ti­fied para­medics and nurs­es — will be avail­able to demon­strate and answer any ques­tions for free.
Roche Har­bor Farm is back at the farm­ers mar­ket today with radish­es, arugu­la, baby kale, and lettuce.
2022 Senior Farm­ers Mar­ket Vouch­er appli­ca­tions are now avail­able. Income-eli­gi­ble seniors will be mailed $80 in vouch­ers redeemable for pro­duce at island and main­land farm­ers mar­kets. Con­tact Deb­bie Haa­gensen at 360–370-7526 or debbieh@sanjuanco.com for more information.
Har­bor Rental is for sale for $2.95 mil­lion. That includes the busi­ness, the main build­ing, three indus­tri­al-zoned con­do­mini­um stor­age build­ings, and four unim­proved lots far­ther up Guard Street.
Fri­day Har­bor Trad­ing Post now has donuts on Sat­ur­days and Sun­days, start­ing at 10 a.m.
There's a spring plant sale tak­ing place at the Fair­grounds from 9 a.m. to 5 p.m. today.
Have some­thing to share with the Island? Whether the news is big or small, let us know!
You can support the San Juan Update by doing business with our loyal advertisers, and by making a one-time contribution or a recurring donation.