Plastic Free July — habit shift #14
Posted July 14, 2022 at 6:12 pm by San Juan Update
Tran­si­tion San Juan Island's Waste Reduc­tion group shares today's habit shift inspi­ra­tion from the glob­al Plas­tic Free July campaign.
Plastic Free Events
Cut down on the waste at your next event and pro­mote more sus­tain­able prac­tices by offer­ing reusable items. As the host of the event, you have an oppor­tu­ni­ty to mod­el sus­tain­able behav­ior by dis­play­ing to oth­ers how easy it is to have an impact, and help to spread the mes­sage to 'choose to refuse'. You can:
Skip out on plas­tic cut­lery and din­ner­ware and use reusables, or let guests know that this is a plas­tic free event and to bring their own reusable dinnerware.
If guests are bring­ing their own din­ner­ware, offer a wash­ing up sta­tion so they can pack clean items back in their bag for home.
Offer cloth nap­kins instead of paper ones.
Let guests know your inten­tion for a plas­tic free event and they'll most like­ly go out of their way to help make that happen.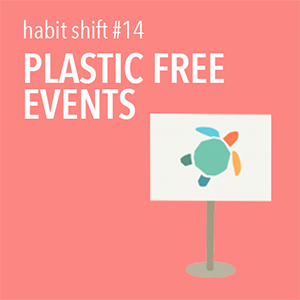 You can support the San Juan Update by doing business with our loyal advertisers, and by making a one-time contribution or a recurring donation.