Plastic Free July — habit shift #18
Posted July 18, 2022 at 2:29 pm by San Juan Update
Tran­si­tion San Juan Island's Waste Reduc­tion group shares today's habit shift inspi­ra­tion from the glob­al Plas­tic Free July campaign.
What's Your Waste?
There's a lot of use­ful infor­ma­tion that can come from tak­ing a hard look at what you're throw­ing away on a dai­ly or week­ly basis. Start by tak­ing note of the low-hang­ing fruit — things that you can change quick­ly and still make a big impact. Focus on those one or two items and fig­ure out how you can improve. It might be choos­ing to elim­i­nate a cer­tain item alto­geth­er, or switch­ing to a plas­tic-free or reusable alternative.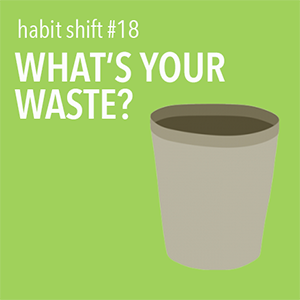 You can support the San Juan Update by doing business with our loyal advertisers, and by making a one-time contribution or a recurring donation.