Summer Film Series preview for July 19
Posted July 18, 2022 at 10:43 am by San Juan Update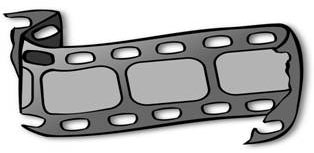 The orga­niz­ers of the Sum­mer Film Series at San Juan Com­mu­ni­ty The­atre send along a pre­view of this week's film. The show­ing starts at 7 p.m. Admis­sion is pay-what-you-can. For this sea­son only, fresh pop­corn is avail­able for free.
Tel Aviv on Fire
Dra­mat­ic com­e­dy, not rated
Run time: 1 hour, 40 minutes
Hid­den with­in this almost far­ci­cal com­e­dy is the sto­ry of one Pales­tin­ian try­ing to exist in two sep­a­rate but over­lap­ping worlds. Rum­pled, easy­go­ing Salam lives in Jerusalem and must pass through the bar­ri­er twice dai­ly on the way to his new job in Ramal­lah as a pro­duc­tion assis­tant on a tele­vi­sion soap opera Tel Aviv on Fire. Writ­ten pri­mar­i­ly for Pales­tini­ans, it cap­tures the atten­tion of an Israeli Defense Force offi­cer whose wife is a fan. The con­nec­tion is made, as so often in films from Israel and the Pales­tin­ian ter­ri­to­ries, at a mil­i­tary checkpoint.
Salam does­n't have any expe­ri­ence in TV pro­duc­tion, but he is flu­ent in Hebrew, so he's occa­sion­al­ly con­sult­ed on dia­logue. Based on this minor task, he iden­ti­fies him­self as the show's writer when he's inter­ro­gat­ed by Assi, the com­man­der of the check­point. It turns out that Assi, has a few ideas for Tel Aviv on Fire — and is deter­mined to see them adopt­ed. Unlike­ly cir­cum­stances get Salam pro­mot­ed to the show's writ­ing staff where, to cur­ry the com­man­ders favor, he attempts to insert some of Assi's ideas into the scripts. What ensues is a soap opera itself with many twists and turns.
You can support the San Juan Update by doing business with our loyal advertisers, and by making a one-time contribution or a recurring donation.