Unsafe levels of Paralytic Shellfish Poison found in San Juan County
Posted July 29, 2022 at 8:20 am by San Juan Update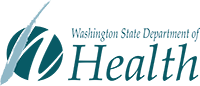 The State Depart­ment of Health sends along news about biotox­in lev­els found in oys­ters and clams on Orcas Island.
The Wash­ing­ton State Depart­ment of Health is urg­ing peo­ple to avoid eat­ing oys­ters and clams har­vest­ed from Buck Bay on Orcas Island in San Juan Coun­ty on July 26–27, fol­low­ing the detec­tion of high lev­els of Par­a­lyt­ic Shell­fish Poi­son in the shell­fish. The shell­fish were sold direct­ly to con­sumers from Buck Bay Shell­fish Farm retail mar­ket and restau­rant on the island.
DOH detect­ed the PSP through biotox­in mon­i­tor­ing – the shell­fish test­ed had PSP lev­els near­ly four times the allow­able lev­el for har­vest. As of July 27, there have been no reports of ill­ness asso­ci­at­ed with the recalled shell­fish. Buck Bay Grow­ing Area is closed until fur­ther notice.
PSP is a nat­u­ral­ly occur­ring marine biotox­in that is pro­duced by some species of micro­scop­ic algae. Shell­fish eat these algae and can retain the tox­in. The tox­in is not destroyed by cook­ing or freezing.
PSP symp­toms can occur with­in min­utes to a few hours of con­sum­ing con­t­a­m­i­nat­ed shell­fish. Death from PSP has occurred in less than 30 min­utes. Symp­toms can include:
Tin­gling and numb­ness of the lips, tongue, fin­gers, and toes.
Nau­sea, vom­it­ing, and diarrhea.
Loss of coor­di­na­tion, dif­fi­cul­ty speak­ing and swal­low­ing, and total mus­cu­lar paral­y­sis with res­pi­ra­to­ry arrest (in severe cases).
If you have mild symp­toms, call your health care provider right away. If symp­toms are severe, call 911 or go to the emer­gency room immediately.
Cur­rent biotox­in clo­sures are list­ed on DOH's Shell­fish Safe­ty Map. For a record­ed list of areas closed for biotox­ins, call the biotoxin/red tide hot­line at 1–800-562‑5632.
You can support the San Juan Update by doing business with our loyal advertisers, and by making a one-time contribution or a recurring donation.