Summer Film Series preview for Aug. 2
Posted August 1, 2022 at 1:56 pm by San Juan Update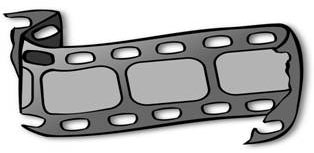 The orga­niz­ers of the Sum­mer Film Series at San Juan Com­mu­ni­ty The­atre send along a pre­view of this week's film. The show­ing starts at 7 p.m. Admis­sion is pay-what-you-can. For this sea­son only, fresh pop­corn is avail­able for free.
Roadrunner: A Film About Anthony Bourdain
Doc­u­men­tary, biog­ra­phy — rat­ed R
Run time: 2 hours
Mor­gan Neville is the most well known and admired film biog­ra­ph­er work­ing today. His movies include 20 Feet From Star­dom (win­ner of Acad­e­my award for best doc­u­men­tary), Won't You Be My Neigh­bor (the Fred Rogers Sto­ry), and Best of Ene­mies (chron­i­cling the debates between Gore Vidal and William F. Buck­ley). In addi­tion, he has direct­ed mul­ti­ple films hon­or­ing pop­u­lar musi­cians, includ­ing Bri­an Wil­son, Mud­dy Waters, and John­ny Cash.
In Road­run­ner he turns to Antho­ny Bour­dain, a food crit­ic and explor­er, who shared his love of trav­el and food with all of us while at the same giv­ing us inti­mate glimpses into the lives of peo­ple all over the world. Neville shows us how Bour­dain became this per­son, his own com­pli­cat­ed life sto­ry, and its trag­ic end. It is a touch­ing trib­ute to a man whom we invit­ed into our homes. We still and will always miss him.
You can support the San Juan Update by doing business with our loyal advertisers, and by making a one-time contribution or a recurring donation.