County Council agenda for Aug. 2
Posted August 1, 2022 at 9:58 am by Jeff Arnim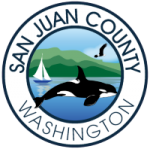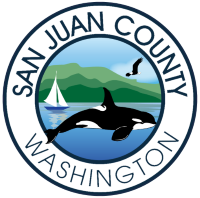 The San Juan Coun­ty Coun­cil will hold a reg­u­lar meet­ing on Tues­day, Aug. 2 at 9 a.m. The meet­ing includes a pub­lic hear­ing accept­ing tes­ti­mo­ny about the Coun­ty's Annu­al Dock­et process and requests. Items up for dis­cus­sion or action include:
Approve a res­o­lu­tion pro­vid­ing for the sub­mis­sion to the vot­ers of San Juan Coun­ty a propo­si­tion autho­riz­ing the Coun­ty to increase the Road Levy above the reg­u­lar tax lim­i­ta­tions of RCW 84.55.010
Sec­ond 2022 bud­get amend­ments, sched­ul­ing a pub­lic hear­ing for Sept. 13
First and sec­ond quar­ter finan­cial reviews
Marine pro­gram update
Sus­tain­able Tourism Man­age­ment Plan update
Overview of cur­rent use and des­ig­nat­ed for­est land spe­cial tax programs
Coun­cil field­trip to Prune Alley con­struc­tion project
Approve a res­o­lu­tion relat­ing to the Glen­wood Inn property
The meet­ing also includes three exec­u­tive or closed ses­sions to:
Dis­cuss with legal coun­sel lit­i­ga­tion or poten­tial litigation
Eval­u­ate the qual­i­fi­ca­tions of an appli­cant for pub­lic employ­ment or to review the per­for­mance of a pub­lic employee
Dis­cuss mat­ters per­tain­ing to col­lec­tive bargaining
You can view the live stream of the meet­ing online or attend in per­son at the Coun­cil Leg­isla­tive Hear­ing Room. To make a pub­lic com­ment, sign up pri­or to 9 a.m. on Aug. 2.
You can support the San Juan Update by doing business with our loyal advertisers, and by making a one-time contribution or a recurring donation.