Comprehensive Plan update enters final review stage
Posted September 15, 2022 at 5:17 pm by San Juan Update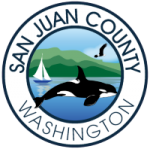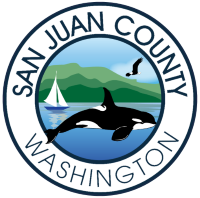 San Juan County's Depart­ment of Com­mu­ni­ty Devel­op­ment shares details about the Com­pre­hen­sive Plan review process tak­ing place in the months ahead.
Mon­day marked the first of many Coun­ty Coun­cil meet­ings devot­ed to review­ing the 2036 Com­pre­hen­sive Plan update. The Coun­cil will review dif­fer­ent ele­ments of the Plan every Mon­day through Oct. 17 with addi­tion­al, semi-reg­u­lar meet­ings to fol­low, lead­ing up to the pub­lic hear­ing sched­uled for Tues­day, Nov. 29.
This final series of meet­ings, reviews, and rec­om­men­da­tions is the cul­mi­na­tion of years of work. The 2036 Com­pre­hen­sive Plan update process began in 2016 and has been a major focus of the County's Depart­ment of Com­mu­ni­ty Devel­op­ment and the Plan­ning Com­mis­sion. Month­ly com­mis­sion meet­ings, reg­u­lar pre­sen­ta­tions to Coun­cil, and exten­sive pub­lic involve­ment have con­tributed to this final phase of rec­om­mend­ed updates that the Coun­cil is expect­ed to adopt by the end of the year.
The changes are aimed at meet­ing the needs of the 2036 pop­u­la­tion and imple­ment­ing the Coun­ty Vision that was updat­ed in 2018. Changes also improve the usabil­i­ty of the Plan and pro­vide new analy­ses, assess­ments, and inven­to­ries. They also address key chal­lenges like hous­ing, eco­nom­ic diver­si­fi­ca­tion, tourism man­age­ment, pre­serv­ing rur­al char­ac­ter, and cli­mate change.
Those inter­est­ed in read­ing the cur­rent draft and learn­ing more about the Com­pre­hen­sive Plan updates can vis­it the Com­pre­hen­sive Plan web­site. The pre­lim­i­nary sched­ule of the Plan ele­ments to be reviewed at upcom­ing meet­ings includes:
Sept. 12: Gov­er­nance, land use, rur­al elements
Sept. 19: Hous­ing, trans­porta­tion, historic/archeological preser­va­tion elements
Sept. 26: Cap­i­tal facil­i­ties, util­i­ties, and eco­nom­ic devel­op­ment elements
Oct. 3: Review draft of Offi­cial Map changes for Orcas, Lopez, and Shaw Islands
Oct. 10: Review Sec­tion B, Ele­ment 4, Water Resources; review draft Offi­cial Map changes for San Juan Island
Oct. 17: Review Plan for­mat­ting and tie up loose ends
Oct. 31: Review draft ordinance
Nov. 7: Fol­low up on ques­tions or changes made to the draft ordi­nance at the pre­vi­ous meetings
Nov. 29: Coun­ty Coun­cil pub­lic hear­ing, Plan update adoption
Pub­lic com­ments will be accept­ed through­out the review process.
For more infor­ma­tion, con­tact Coun­ty Plan­ner Sophia Cas­sam at sophiac@sanjuanco.com or 360–370-7589.
You can support the San Juan Update by doing business with our loyal advertisers, and by making a one-time contribution or a recurring donation.