County Council agenda for Sept. 27
Posted September 26, 2022 at 8:37 am by Jeff Arnim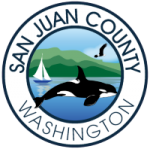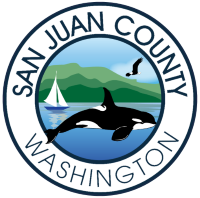 The San Juan Coun­ty Coun­cil will hold a reg­u­lar meet­ing on Tues­day, Sept. 27 at 9 a.m. Items up for dis­cus­sion or action include:
Employ­ee recruit­ing incentives
Annu­al trans­porta­tion programs
Approval of tem­po­rary road clo­sure in Eastsound
Approval of inter­local agree­ment with the Port of Fri­day Harbor
Pub­lic Works oper­a­tions on Lopez Island
Road levy messaging
2022 Home Fund projects
Low-income hous­ing awards fund­ing decision
Coun­ty Cli­mate Action Plan update
The meet­ing also includes an exec­u­tive ses­sion to dis­cuss lit­i­ga­tion or poten­tial lit­i­ga­tion with legal counsel.
You can view the live stream of the meet­ing online or attend in per­son at the Coun­cil Leg­isla­tive Hear­ing Room. To make a pub­lic com­ment, sign up pri­or to 9 a.m. on Sept. 27.
You can support the San Juan Update by doing business with our loyal advertisers, and by making a one-time contribution or a recurring donation.