Letter to the Editor: Recommending Sheriff Ron Krebs
Posted September 19, 2022 at 7:53 pm by San Juan Update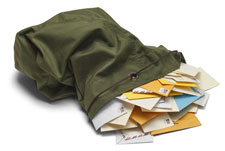 We moved to Fri­day Har­bor in 2017 and met Ron over cof­fee and street chats short­ly there­after. Through our con­ver­sa­tions we have got­ten to know Ron and have come to appre­ci­ate his pro­fes­sion­al com­pe­tence and as impor­tant­ly his love of com­mu­ni­ty and his gen­uine con­cern for peo­ple. Addi­tion­al­ly, we sense a fair­ness in lis­ten­ing and embrac­ing "the rest of the sto­ry" mind­set as law enforce­ment requires dis­cern­ing judge­ment. We have per­son­al­ly seen him on his days off reach out to oth­ers in need and lend a help­ing hand. We can't imag­ine a more suit­able Sher­iff for our islands than Ron Krebs.
Jer­ry and Deb­bie Mercer
San Juan Island
You can support the San Juan Update by doing business with our loyal advertisers, and by making a one-time contribution or a recurring donation.