SHIBA offering introduction to Medicare tomorrow
Posted September 19, 2022 at 3:25 pm by San Juan Update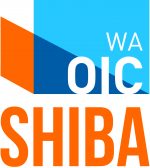 Local vol­un­teers for the Statewide Health Insur­ance Ben­e­fits Advi­sors pro­gram share news about their upcom­ing infor­ma­tion­al session.
If you turn 65 this year, you need to get ready to enroll in Medicare. Depend­ing on your cir­cum­stances Social Secu­ri­ty may enroll you auto­mat­i­cal­ly. Oth­er­wise you will have to sub­mit an appli­ca­tion to get Medicare cov­er­age. Our pre­sen­ta­tion will help you under­stand whether you need to sub­mit an application.
Peo­ple enrolled in Medicare have deci­sions to make about how they will be cov­ered. To make an informed deci­sion you will need to under­stand a lot of new infor­ma­tion. Medicare has its own vocab­u­lary and rules. There are dead­lines you need to meet and penal­ties — some last­ing a life­time — for not doing things at the right time. SHIBA's online pre­sen­ta­tion will explain all of these terms and rules.
You will have to choose among sev­er­al ways to receive your cov­er­age. Medicare cov­ers most health issues, but not every­thing. There are also fed­er­al and state pro­grams avail­able to help peo­ple with very low incomes and lim­it­ed assets pay their Medicare pre­mi­um and reduce their drug costs, and in some cas­es their Medicare copays and deductibles. Our pre­sen­ta­tion will give you the tools you need to make your decisions.
Join SHIBA vol­un­teers tomor­row, Sept. 20, at 1 p.m. To reg­is­ter, email shibasjco@yahoo.com or call 360–376-5892. You'll need to pro­vide your first name, last name, and email address.
SHIBA is over­seen by the state's Office of the Insur­ance Com­mis­sion­er to pro­vide free, unbi­ased, con­fi­den­tial coun­sel­ing in San Juan Coun­ty. The orga­ni­za­tion is spon­sored local­ly by the Inter Island Health­care Foun­da­tion.
You can support the San Juan Update by doing business with our loyal advertisers, and by making a one-time contribution or a recurring donation.