Letter to the Editor: Trim your limbs
Posted September 23, 2022 at 7:42 pm by San Juan Update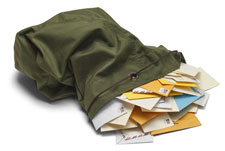 I'm well into my "gold­en years," and I've had arthri­tis and joint issues for all of them. Still, I walk just about every­where I go in Fri­day Har­bor, and late­ly sev­er­al of my senior walk­ing bud­dies and I have com­mis­er­at­ed about a prob­lem that I hope mem­bers of our com­mu­ni­ty are will­ing to help solve.
There are many trees grow­ing near side­walks that have limbs hang­ing over the side­walks. Often these limbs are so low to the ground that my friends and I, all 5'10" to 6'6", have to duck under­neath them. Because we are not as lim­ber and agile as we once were, it is dif­fi­cult to duck under the limbs and near­ly as dif­fi­cult to step off the curb into the street and back up in order to pass around them.
I'm sure that a lot of short­er peo­ple can pass under the limbs with­out dif­fi­cul­ty. How­ev­er, it real­ly would be help­ful if home­own­ers and busi­ness­es would trim the limbs over pub­lic side­walks to the height of their stan­dard inte­ri­or home doors, which is 80". Your taller island neigh­bors would be very grateful.
David Bent­ley
Fri­day Harbor
You can support the San Juan Update by doing business with our loyal advertisers, and by making a one-time contribution or a recurring donation.