Port commissioners move forward with energy improvements at Friday Harbor Airport
Posted September 9, 2022 at 10:19 am by Jeff Arnim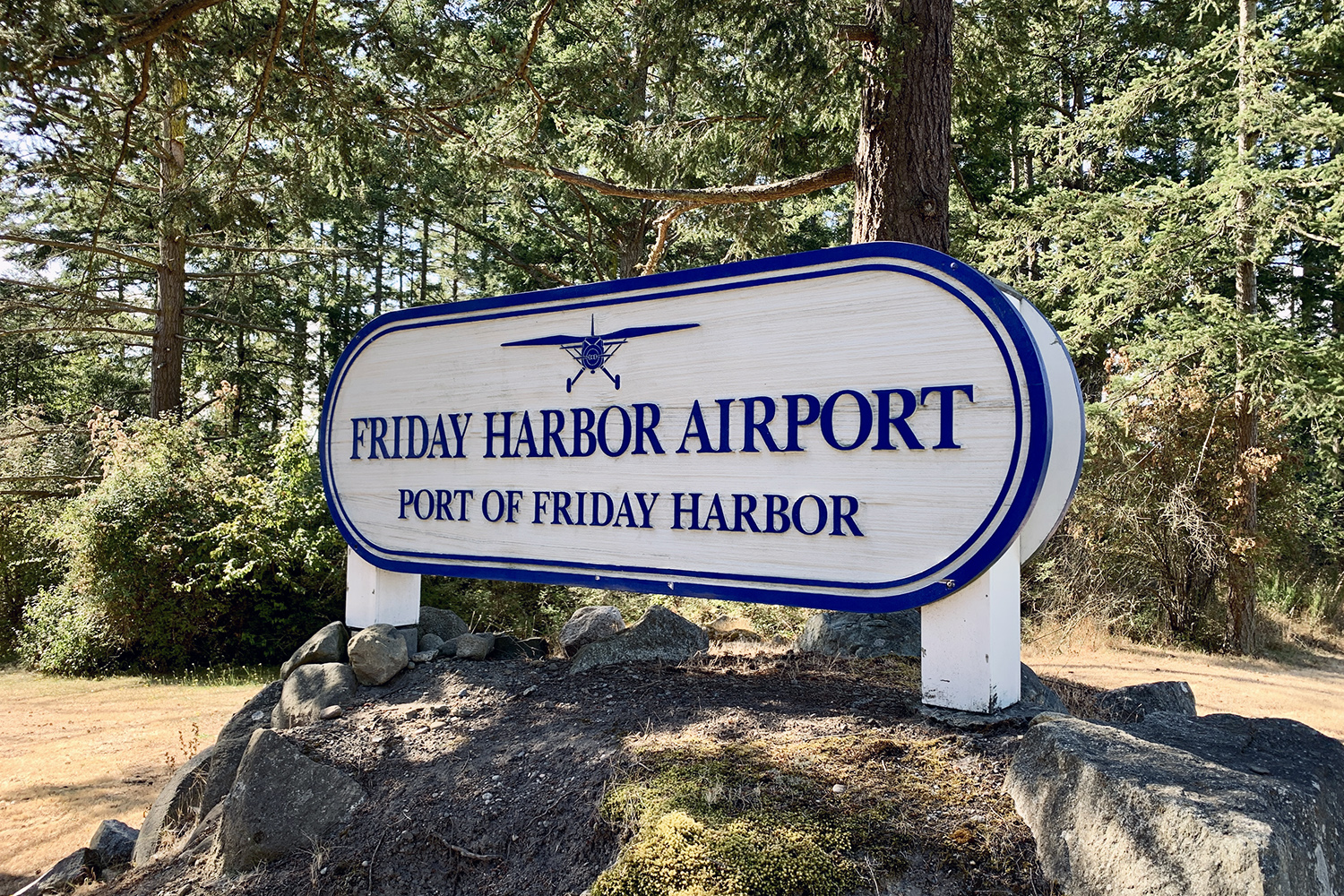 The com­mis­sion­ers of the Port of Fri­day Har­bor vot­ed last month to per­form a com­pre­hen­sive ener­gy assess­ment at Fri­day Har­bor Air­port, the results from which will guide enhance­ments to the facility's ener­gy effi­cien­cy and resiliency.
The assess­ment – part of the Port's five-year cap­i­tal improve­ment plan with the Fed­er­al Avi­a­tion Admin­is­tra­tion – will take place ear­ly next year, accord­ing to Port Com­mis­sion­er Vic­to­ria Comp­ton. "Dur­ing that process, we'll be able to deter­mine what the best steps for effi­cien­cies will be, includ­ing solar, which is of par­tic­u­lar inter­est to the Com­mis­sion from a stand­point of sus­tain­abil­i­ty and cost sav­ings," Vic­to­ria says.
Project fund­ing comes from the FAA by way of the Infra­struc­ture Invest­ment and Jobs Act that was signed into law last Novem­ber. The IIJA pro­vides $550 bil­lion in new fed­er­al invest­ment in infra­struc­ture between 2022 and 2026, includ­ing roads, bridges, mass tran­sit, water infra­struc­ture, and broadband.
"Keep­ing our oper­a­tions sus­tain­able and our infra­struc­ture resilient are top pri­or­i­ties of the Port Com­mis­sion," Vic­to­ria explains. "Invest­ments in solar and oth­er ener­gy effi­cien­cies check both of those box­es, and save the Port – and tax­pay­ers – money."
The Port is receiv­ing more than $1 mil­lion in fed­er­al funds, which will also sup­port mov­ing and replac­ing an old fuel tank and the con­struc­tion of new hangars. The lat­ter project will allow the air­port to break even on its rev­enue and expenses.
You can support the San Juan Update by doing business with our loyal advertisers, and by making a one-time contribution or a recurring donation.