County preparing six-year outdoor management plan, seeks community input
Posted October 4, 2022 at 9:24 pm by San Juan Update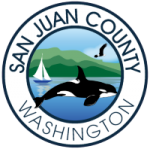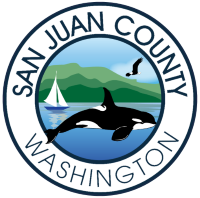 The Coun­ty sends along news about the future of its Parks, Trails, and Nat­ur­al Areas Plan.
San Juan Coun­ty is cur­rent­ly updat­ing its six-year Parks, Trails, and Nat­ur­al Areas Plan. As part of the update process, the plan has a new name to best reflect its con­tent: the Recre­ation, Open Space, and Stew­ard­ship Plan.
This plan guides action and invest­ment in the County's wide vari­ety of out­door spaces and facil­i­ties for the next six years. It describes exist­ing parks and facil­i­ties, charts com­mu­ni­ty pri­or­i­ties, and defines an action plan. Ulti­mate­ly, it sup­ports the community's vision of an inter­con­nect­ed sys­tem of parks and nat­ur­al areas that pro­vides easy access to the water and nat­ur­al areas; cel­e­brates island cul­ture, char­ac­ter, and a healthy envi­ron­ment; and is deliv­ered through effi­cient pro­grams and inno­v­a­tive partnerships.
The 2017–2022 plan was made pos­si­ble by $4.55 mil­lion in fund­ing for parks, recre­ation, and con­ser­va­tion projects. Projects includ­ed the acqui­si­tion of 1,394 acres of land out­right and 130 acres of con­ser­va­tion ease­ment, includ­ing over two miles of shore­line, with addi­tion­al access to 2.3 miles of pub­lic tidelands.
In the next six years, we plan to use new fund­ing to support:
An inte­grat­ed sys­tem of parks and nat­ur­al areas
Land acqui­si­tion and protection
Safe pub­lic access to shore­lines and waterways
Stew­ard­ship and main­te­nance programs
Part­ner­ships among recre­ation and open space providers
Com­mu­ni­ty resources and engage­ment opportunities
The ROSS Plan will cap­ture res­i­dents' wants and needs and will build on projects that have been suc­cess­ful­ly com­plet­ed. The Coun­ty is incor­po­rat­ing com­mu­ni­ty feed­back received since 2017, includ­ing from recent engage­ment for the 2022 San Juan Coun­ty Sus­tain­able Tourism Man­age­ment Plan.
This plan update is designed to main­tain the County's eli­gi­bil­i­ty for state parks, recre­ation, and con­ser­va­tion grant fund­ing after the cur­rent plan expires Nov. 1.
The Coun­ty invites res­i­dents to pro­vide input on the draft plan at a vir­tu­al open house via Zoom on Oct. 11 or Oct. 13 from 6–7 p.m., or by sub­mit­ting com­ments on the Coun­ty web­site from Oct. 10–17. Learn more about these events and the plan on the Coun­ty web­site.
You can support the San Juan Update by doing business with our loyal advertisers, and by making a one-time contribution or a recurring donation.