Letter to the Editor: Vote for Ron Krebs
Posted October 4, 2022 at 4:51 pm by San Juan Update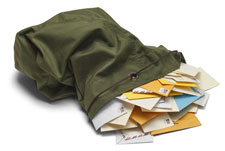 To quote a friend of mine, "a Ron Krebs only comes along every so often". That sim­ple state­ment sums up how I feel about our Sher­iff. He is that per­fect bal­ance of:
A good administrator
Fair mind­ed and knowledgeable
Third gen­er­a­tion Islander that deeply feels the sense of com­mu­ni­ty that exists here and the rest of the county
Good work­ing rela­tion­ship with our Coun­ty Pros­e­cu­tor and his staff
Keeps him­self and his deputies cur­rent on the lat­est train­ing and procedures
All this adds up to a Sher­iff who can­not and should not be replaced with a deputy from Hous­ton with only four or five years expe­ri­ence here. Vote for Ron Krebs.
Brad Pil­low
San Juan Island
You can support the San Juan Update by doing business with our loyal advertisers, and by making a one-time contribution or a recurring donation.