Letter to the Editor: Endorsing Ron Krebs for Sheriff
Posted October 6, 2022 at 5:39 pm by San Juan Update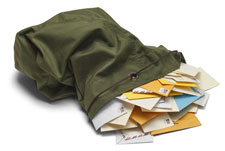 I whole­heart­ed­ly endorse the re-elec­tion of Ron Krebs for Sher­iff of San Juan Coun­ty and urge every­one to vote for him in the upcom­ing election.
I have known Ron since 2007. At that time, I was the secu­ri­ty man­ag­er for Roche Har­bor. I was in that posi­tion for 18 years until March of this year when I retired. I met Ron when he was first hired as a deputy and made the resort a reg­u­lar stop on his patrol rou­tine. With­in those times I got to know Ron very well, as he assist­ed me as a deputy with many dif­fer­ent law enforce­ment needs that arose at the resort. This includ­ed the suc­cess­ful stake­out and appre­hen­sion of the Sculp­ture Park thief in 2014.
Ron is very approach­able and very easy to talk to. I can call or text him any­time if I have any ques­tions or con­cerns about issues hap­pen­ing in the com­mu­ni­ty and he has made him­self avail­able 24/7. He has respond­ed to many late-night marine res­cue mis­sions in every sea­son and weath­er. This is very impor­tant to me and I feel safer know­ing he is always capa­ble and clear head­ed, and able to make deci­sions and respond at a moment's' notice. To me, this is ded­i­ca­tion and love of the job.
I have been on a few ride-alongs with Ron when he was a deputy. When­ev­er he pulled any­one over, he was nev­er rude and always treat­ed peo­ple with the utmost respect and gave most­ly warn­ings instead of tick­ets. He still has this respect­ful inter­ac­tion even after he became Sher­iff, always treat­ing oth­ers with dig­ni­ty and respect. He nev­er shows anger or uses inap­pro­pri­ate lan­guage and is always, always, will­ing to listen.
My wife, who recent­ly became an Amer­i­can cit­i­zen, is from the Philip­pines. Ron, along with many oth­er peo­ple, helped me with let­ters to immi­gra­tion on my behalf, to get her accept­ed to enter the USA. This was only pos­si­ble with the sup­port of so many peo­ple, includ­ing Ron.
He is, in my opin­ion, very com­mu­ni­ty ori­ent­ed and very car­ing about the peo­ple who live here in this awe­some place called home. It is my opin­ion that he is and will be for many years to come the best per­son for the job of Sher­iff of San Juan County.
Dan Aman
San Juan Island
You can support the San Juan Update by doing business with our loyal advertisers, and by making a one-time contribution or a recurring donation.