Letter to the Editor: Vote yes for our Library
Posted October 6, 2022 at 7:46 pm by San Juan Update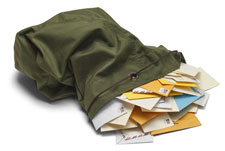 Join me in vot­ing yes for our San Juan Library bond levy. Our com­mu­ni­ty has grown by 50 per­cent since 1995. Our library has not grown at all dur­ing that same time peri­od. The mis­sion of the library is to pro­vide com­mu­ni­ty access to col­lec­tions, infor­ma­tion and ser­vices to pro­mote con­nec­tion and learn­ing. We must invest in our library to keep up with com­mu­ni­ty growth and evolv­ing needs to ensure that every­one has access and opportunity.
As a library vol­un­teer, I see first­hand the diver­si­ty of library users and uses — chil­dren and their fam­i­lies laugh­ing, learn­ing and con­nect­ing at sto­ry times; young peo­ple com­ing in after school to do their home­work and social­ize a bit in a safe place; peo­ple gath­er­ing and read­ing around the fire­place, secure and warm; com­mu­ni­ty meet­ings and forums; avid view­ers of the exten­sive DVD library; job appli­cants and oth­er peo­ple work­ing at the com­put­ers who are with­out in-home access to tech­nol­o­gy and infor­ma­tion deliv­ery advances; home bound whose fam­i­lies and neigh­bors pick up mate­ri­als put on hold for them — the list goes on.
The role played by the library in the vital­i­ty and sus­te­nance of our com­mu­ni­ty can­not be over­stat­ed. Please join me in vot­ing yes for our Library.
Dana Ander­son
Fri­day Harbor
You can support the San Juan Update by doing business with our loyal advertisers, and by making a one-time contribution or a recurring donation.