Letter to the Editor: The new library is an investment in our community
Posted October 24, 2022 at 12:26 pm by San Juan Update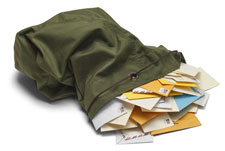 I'm writ­ing to encour­age any­one who hasn't made up their mind to vote yes for the library. Here's why.
As a for­mer teacher who val­ues edu­ca­tion and life-long learn­ing, libraries are com­mu­ni­ty trea­sures. I have fond mem­o­ries of spend­ing one long sum­mer camped on the couch of our pub­lic library read­ing the entire Nan­cy Drew mys­ter­ies series. Even as a bit of a rebel­lious teen who some­times skipped school, you could find me at the lake with a book in hand.
While times and tech­nol­o­gy have changed, libraries have to keep up. One thing hasn't changed though — libraries build com­mu­ni­ty. Here, you can check out that newest book, find a qui­et spot to peruse a dai­ly news­pa­per, enjoy a mag­a­zine, bor­row videos or music, par­tic­i­pate in children's sto­ry­time events, or surf the net on a library com­put­er. Libraries are where you can expand your mind, relax, and expe­ri­ence com­mu­ni­ty in a pos­i­tive way.
When I moved to San Juan Island in 2009, one of the first things I did was get library cards for myself and my daugh­ter. We vol­un­teered as Read­ing Bud­dies for chil­dren need­ing a part­ner to prac­tice read­ing. In doing so, we met and became friends with the fam­i­ly of our read­ing bud­dies. I have watched these chil­dren grow up and become won­der­ful young adults.
Our library offers many valu­able pro­grams. Ded­i­cat­ed com­mu­ni­ty mem­bers have vol­un­teered their exper­tise and time, con­tribut­ing to library events like after-school arts and crafts, tod­dler time, and a myr­i­ad of adult com­mu­ni­ty edu­ca­tion events. These bring all who par­tic­i­pate a sense of com­mu­ni­ty and belong­ing. The month­ly cal­en­dar fea­tures pro­grams like Tech Café, After School Movies or Art Bar, Baby Tod­dler Time, Triv­ia, Teen Library Coun­cil, Tween Karaoke Night, Know Your Islanders, and Music Sto­ry Time.
I am dis­ap­point­ed to see the anti-library sen­ti­ment, espe­cial­ly those spend­ing mon­ey active­ly cam­paign­ing against the library. The actu­al cost to prop­er­ty own­ers is not what you are mak­ing it out to be. I cal­cu­lat­ed how the bond will affect me or oth­er home­own­ers and offer this estimation.
For a home with assessed val­ue of $500,000, the bond will add about $88 per year, or $19.83 per month. For this, you can use the inter­net, access pub­lic com­put­ers, read books, news­pa­pers, mag­a­zines, enjoy a mul­ti­tude of edu­ca­tion­al pro­grams, and more. My month­ly TV stream­ing fee is at least this much, about equal to two beers or lattes at any local din­ing estab­lish­ment. I also cal­cu­lat­ed the cost for the $1.2 mil­lion house of some­one who oppos­es the levy. It adds about $8.41 per month to a cur­rent levy of $30.59 per month. Don't think for a minute he can't afford it.
Please vote yes. It is an invest­ment in our com­mu­ni­ty – for everyone!
Cyn­thia Brast
San Juan Island
You can support the San Juan Update by doing business with our loyal advertisers, and by making a one-time contribution or a recurring donation.