Letter to the Editor: Vote yes on the road levy
Posted October 21, 2022 at 8:42 pm by San Juan Update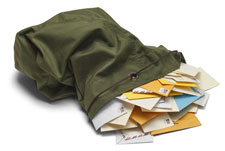 Please vote yes for the road levy — Propo­si­tion 1. The San Juan Coun­ty road fund lacks suf­fi­cient fund­ing to repair crit­i­cal infra­struc­ture in San Juan Coun­ty. Your yes vote will address:
Over a dozen marine facilities
Hun­dreds of cul­verts under roads or in side ditches
Safer road shoul­ders along busy arterials
The infra­struc­ture of roads and marine facil­i­ties depends on sound man­age­ment for a healthy econ­o­my, for our safe­ty, and for our qual­i­ty of life. Sound man­age­ment demands long-term plan­ning with sta­ble fund­ing to repair all struc­tures effi­cient­ly. The one per­cent annu­al increase to the road levy allowed by state law can no longer keep up. It takes a sen­si­ble plan look­ing decades ahead to make the best use of tax dol­lars to main­tain this vital infra­struc­ture. A yes vote will allow that.
Costs are high­er today, the use of roads is greater with dif­fer­ent vehi­cles and elec­tric bicy­cles and pedes­tri­ans. More severe weath­er dam­ages roads and marine facil­i­ties which forces emer­gency repairs — the most expen­sive repairs. Hun­dreds of old under­sized or bro­ken cul­verts are a good exam­ple of the chal­lenge fac­ing San Juan Coun­ty. There is no quick fix for such a cost­ly chal­lenge; only a sound main­te­nance plan can avoid more road washouts or dam­age to inter­sect­ing driveways.
Let's not end up like the fer­ry sys­tem, which has failed to address an aging fleet lead­ing to the unnec­es­sary repairs and delays that hurt us and the local econ­o­my. Vote yes for the road levy.
David Zeret­zke
San Juan Island
You can support the San Juan Update by doing business with our loyal advertisers, and by making a one-time contribution or a recurring donation.