Lions Club Shopping Spree returns in November
Posted October 21, 2022 at 4:36 pm by San Juan Update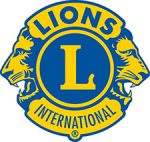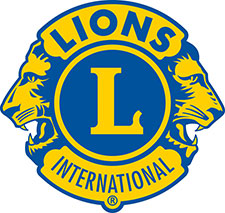 The San Juan Island Lions Club shares news about their upcom­ing fundraiser.
After a two-year hia­tus caused by the pan­dem­ic, the San Juan Island Lions Club is resum­ing their annu­al fall Shop­ping Spree con­test. The Spree allows one win­ner the unique oppor­tu­ni­ty to run through Kings Mar­ket and pick up all the gro­ceries they can in four min­utes — for free. There are only a few lim­i­ta­tions — no more than four of any sin­gle item, no tobac­co, alco­hol, or olive oil — and the win­ner is lim­it­ed to $50 worth of meat and cheese. The Spree also gives two addi­tion­al win­ners one turkey each, just in time to cel­e­brate Thanksgiving.
As in pre­vi­ous years, tick­ets for the Spree are just $1 each or six for $5, and will be sold at both Kings Mar­ket and Mar­ket Place on Fri­day and Sat­ur­day dur­ing the first three week­ends of Novem­ber. The win­ning tick­et will be drawn at Kings Mar­ket at 5:30 p.m. on Sat­ur­day, Nov. 19, with the Spree tak­ing place at 1:30 pm on Tues­day, Nov. 22.
Pro­ceeds from this event help sup­port the San Juan Lions Schol­ar­ship Fund, which helps fund post-sec­ondary edu­ca­tion for local grad­u­at­ing high school seniors.
Those who wish to sup­port the San Juan Lions Schol­ar­ship pro­gram but choose not to par­tic­i­pate in the Shop­ping Spree can donate tick­ets to the Fri­day Har­bor Food Bank. Alter­na­tive­ly, donors can con­tribute direct­ly to the Lions Schol­ar­ship Fund with­out buy­ing tickets.
You can support the San Juan Update by doing business with our loyal advertisers, and by making a one-time contribution or a recurring donation.