EDC hosting introductory GIS course in February
Posted January 6, 2023 at 12:14 pm by San Juan Update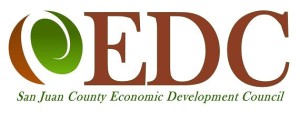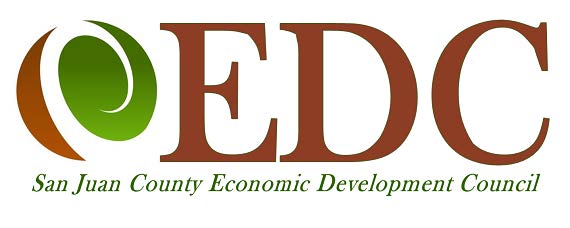 The EDC sends along an update about the next install­ment in their tech train­ing initiative.
The Eco­nom­ic Devel­op­ment Coun­cil of San Juan Coun­ty will facil­i­tate a GIS learn­ing cohort this win­ter as part of their Tech Train­ing Accel­er­a­tor Initiative.
This cohort will fol­low the upcom­ing Esri course titled Going Places with Spa­tial Analy­sis. This course will help par­tic­i­pants gain a deep­er under­stand­ing of spa­tial data analy­sis and the impor­tant role loca­tion plays in a vari­ety of busi­ness and pol­i­cy mat­ters. The course will be offered online through Esri, and a cohort of stu­dents will meet each week with an EDC advi­sor to achieve suc­cess­ful bench­marks, work­ing through the course mate­ri­als on their own schedules.
In this course, stu­dents will learn how to iden­ti­fy and describe uses of sev­er­al spa­tial analy­sis tech­niques, while gain­ing hands-on expe­ri­ence with authen­tic spa­tial analy­sis work­flows in a cloud-based map­ping envi­ron­ment. The assign­ments will use ArcGIS Online, which will be pro­vid­ed for the dura­tion of the course. This low-cost course is open to par­tic­i­pants from San Juan Coun­ty, ages 18 and old­er, who are look­ing to enter careers in GIS.
The course will be bro­ken into week­ly sec­tions that can be com­plet­ed on one's own sched­ule, aver­ag­ing three to four hours per week. The EDC will host week­ly advi­so­ry meet­ings via Zoom, on Tues­day morn­ings at 10 a.m., from Feb. 1 to March 15. These meet­ings will give par­tic­i­pants the oppor­tu­ni­ty to check in with the rest of the group, dis­cuss course mate­r­i­al, and ask ques­tions. Par­tic­i­pants who fin­ish the course with­in the six-week time­frame will earn a cer­tifi­cate of com­ple­tion from Esri.
A $50 reg­is­tra­tion fee is required. Vis­it the EDC web­site for more infor­ma­tion and to reg­is­ter. For ques­tions, con­tact EDC Tech Train­ing Coor­di­na­tor Jil­lian Urbach at 360–378-2906 or jillian@sanjuansedc.org.
You can support the San Juan Update by doing business with our loyal advertisers, and by making a one-time contribution or a recurring donation.