Friday Harbor High School presents Sense & Sensibility starting Jan. 19
Posted January 7, 2023 at 12:53 pm by Jeff Arnim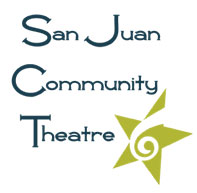 SJCT sends along news about the upcom­ing high school per­for­mance it will be hosting.
San Juan Com­mu­ni­ty The­atre wel­comes Fri­day Har­bor High School stu­dents as they present a play­ful new adap­ta­tion of Jane Austen's Sense & Sen­si­bil­i­ty, under the direc­tion of new Dra­ma Direc­tor Lind­sey Saarie. Kate Hamill's adap­ta­tion is both clas­sic and mod­ern at the same time, being described as inven­tive, faith­ful, clever, and hilarious.
Sense & Sen­si­bility opens on Thurs­day, Jan. 19 and runs through Sun­day, Jan. 22. Evening per­for­mances begin at 7:30 p.m. on Thurs­day, Fri­day, and Sat­ur­day, with a 2 p.m. mati­nee on Sun­day. Tick­ets are $10 for adults and $5 for stu­dents. Thursday's per­for­mance will be pay-what-you-can admis­sion at the door.
To pur­chase tick­ets, call the SJCT box office at 360–378-3210 or vis­it the SJCT web­site.
You can support the San Juan Update by doing business with our loyal advertisers, and by making a one-time contribution or a recurring donation.